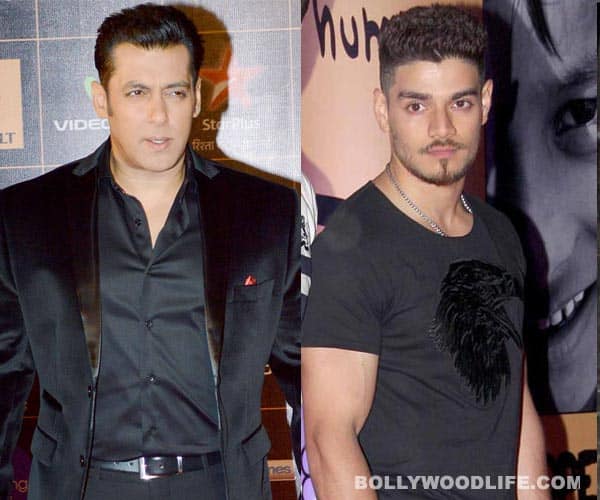 All thanks to mentor Salman Khan, the aspiring actor's debut vehicle – the remake of Hero – will begin in a few months from now
After going through a 20-day ordeal in police custody, Suraj Pancholi is now looking forward to a promising film career. The 22-year-old wannabe actor has decided not to brood about recent events and is all set to concentrate working on his debut vehicle – the remake of Hero, produced by his friend, philosopher and guide Salman Khan.
Last week, Suraj and his father Aditya Pancholi flew to Hyderabad to meet Sallu, who's stationed there to shoot for Sohail Khan's Mental. Now that Suraj is free from the clutches of the law, our Bandra-based khabroo says that the Being Human actor doesn't want to waste any more time. As per our buddy's big news, the Hero remake, which was supposed to go on the floors in January next year, will now start in November, a few months from now. We are told that Sallu bhai has already given orders to those associated with the film to start work asap, including the superstar's favourite music composers Sajid Wajid, who have been asked to churn out fresh compositions, besides incorporating original Laxmikant-Pyarelal's chartbusters.
Suraj too, we hear, has been rigorously working out in the gym again to get into Hero mode! Considering Salman's full support, wethinks there's no stopping this young hero now…