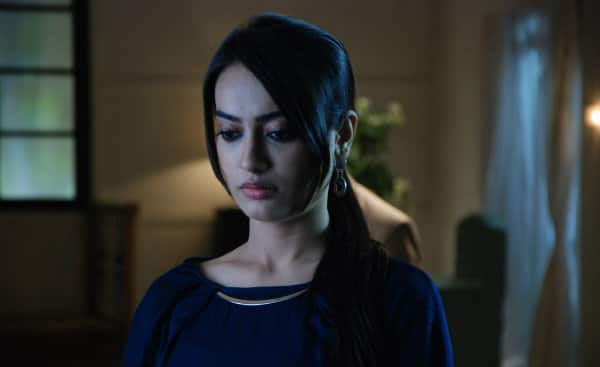 She is a thorough professional and a workaholic in nature
Qubool Hai's lead actor, Surbhi Jyoti aka Sanam recently got injured on the sets of the Zee TV show. Unlike the delicate darlings of tellyland, our heroine toughs it out and continues shooting without any nakhras.
The makers of the daily soap were shooting an intense scene in Qubool Hai, where Sanam cuts her wrist with a broken bottle. The particular scene took several re-takes and Surbhi, who was completely engrossed in the sequence, didn't realise that she had cut her wrist. When blood started oozing out, there was panic on the sets. "Luckily the injury was not very deep", informed a source from the sets.
When Surbhi was asked to take rest, she rejected the idea and insisted on finishing the scene instead. Apparently, Surbhi did not want this news to get out in the media. She even made people who recorded the incident on their phones, delete it.
Well the actor has definitely impressed us and we hope the wound heals fast. Get well soon Surbhi!