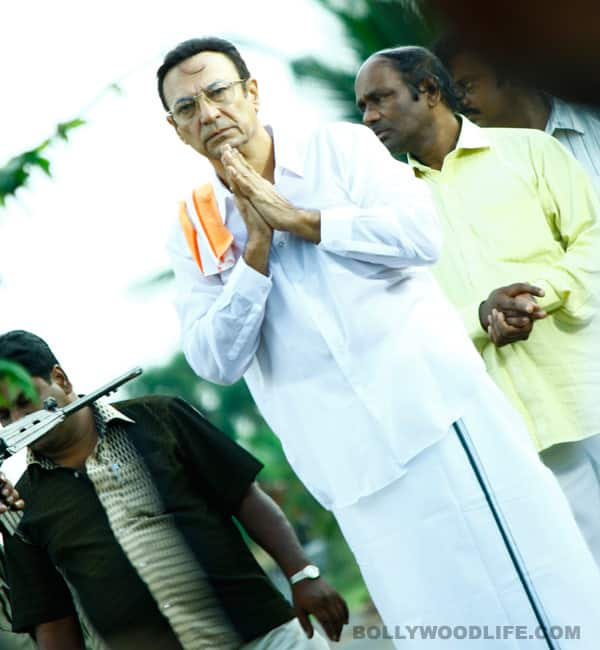 The movie based on the life of the sandalwood smuggler is all set to release today, and Suresh Oberoi essays the role of the Kannada superstar Rajkumar
The Veerappan biopic by AMR Ramesh hits the screens today. While the film faced several controversies in the run-up to its release, its ensemble cast hasn't really made much news.  The film, titled Vana Yudhdham in Tamil and Veerappan Attahasa in Kannada, has Kishore playing the sandalwood smuggler. And in the role of Kannada matinee idol Rajkumar, who Veerappan took captive, is Bollywood veteran Suresh Oberoi. Take a look at the still to see the likeness among the two stars – the B-town veteran and Sandalwood's superstar.
Besides Suresh Oberoi, Veerappan Attahasa features Arjun Sarja in the role of a police officer.