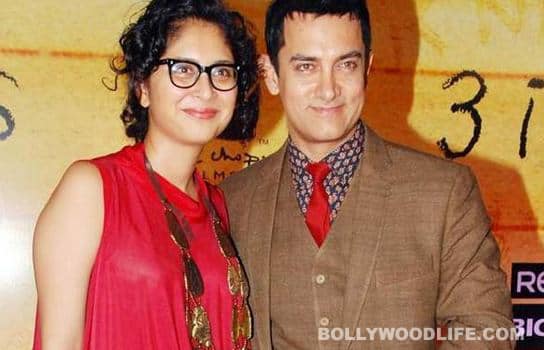 The happy new parents took an informed decision about surrogate motherhood that puts them on par with the likes of Nicole Kidman and Sarah Jessica Parker
A couple of years ago, director Kiran Rao lost her baby, just three months into her pregnancy. She and actor-director-producer husband Aamir Khan were devastated by the loss, as any expectant parents would be, but they dealt with it with dignity and restraint, with no public hoo-ha and no media bytes beyond a carefully worded statement. And now, with as much restraint and dignity, though with a great deal of joy coming through with every word, they have become brand new parents via a mixture of science and destiny – on December 1, at a private clinic in Mumbai, Aamir and Kiran were given the gift of a baby boy, born to a surrogate mother using in-vitro fertilisation (IVF). This may be a first in real-life Bollywood, as far as we know, but it has been done in Hollywood, where famous names like Nicole Kidman and husband Keith Urban and Sarah Jessica Parker and Matthew Broderick chose the surrogacy route to expand their families. Even in Indian cinema, the trend has not been too well explored, with just Filhaal and, in a way, Chori Chori Chupke Chupke showcasing women having children for other women. Will this catch on now that pathbreaker Aamir has been so open about having his son in a 'hatke' way? We wait to know more….
ALSO READ:
Aamir Khan and Kiran Rao have a baby boy!