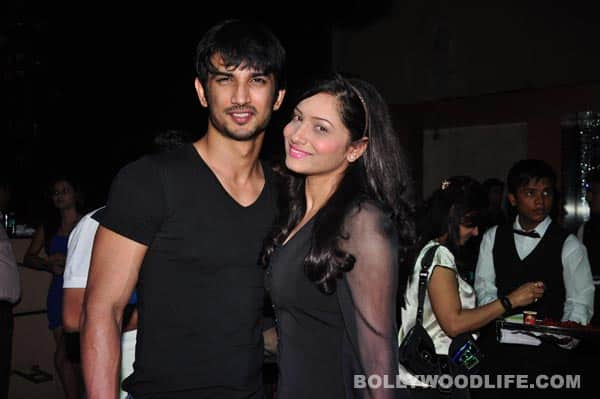 The Kai Po Che actor has mentioned his impending wedding time and again in the interviews. What's up?
Sushant Singh Rajput brought in his 27th birthday yesterday night amidst television friends whom girlfriend Ankita Lokhande had invited for a surprise birthday bash. Sushant, who is currently busy fulfilling his commitments on the big screen, had hoped for a quiet dinner with Ankita. But his darling girlfriend was of the opinion that this day ought to be special given that it's a significant one for her beau.
But amidst all this talk about the surprise birthday party, birdies close to Sushant and Ankita revealed that the couple, who are as good as married to each other, might have a ceremonious wedding just for the sake of their conservative families.
What's more, when the Kai Po Che actor was quizzed about his marriage to Ankita in a recent interview, he said, "Most probably, this year only." Ahem ahem. So here's one couple who doesn't believe in looking the other way when the M-topic is broached, unlike…errmm…need we name the celebs who do? Wink, wink.
So all the best for your blissful marriage plans, Sushant and Ankita. And yeah, while the couple plan their future, you tell us, peeps: Do you think Sushant Singh Rajput and Ankita Lokhande make a good jodi?