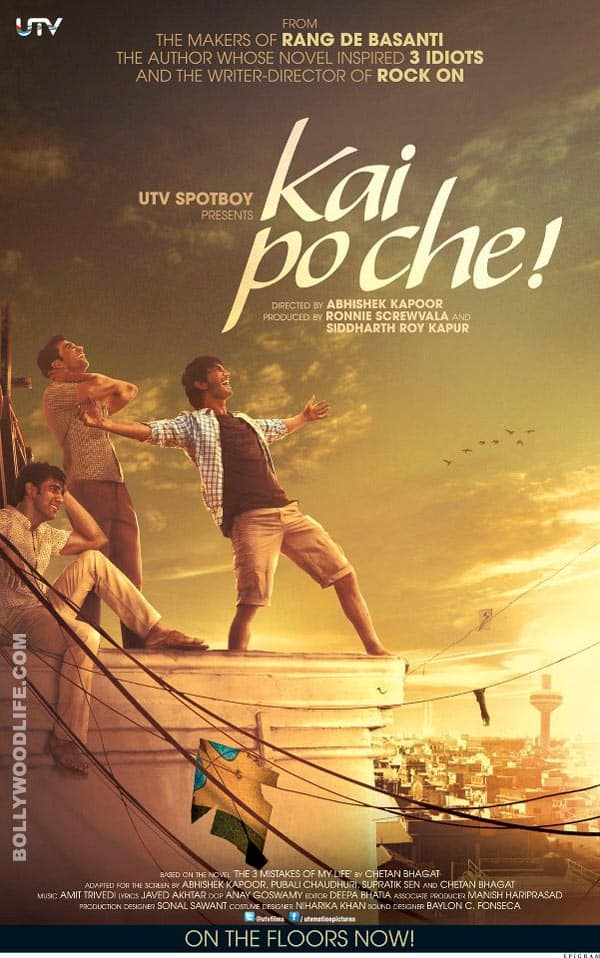 The dishy Pavitra Rishta actor is all set to make his big screen debut in Abhishek Kapoor's film
Sushant Singh Rajput broke several hearts when he quit Pavitra Rishta due to his disagreement of the 18-year-leap. Since then we've not heard much about him except the buzz that that he had been approached for a Hollywood film. That may have been speculation but now we can actually confirm that the actor hasn't been idle. He has bagged a big Bollywood film. Abhishek Kapoor announced recently that Sushant is essaying one of the three main characters in his film Kai Po Che – the film adaptation of Chetan Bhagat's book The 3 Mistakes Of My Life.
Sushant will be joined by fellow telly actor Amit Sadh and Ragini MMS actor Raj Kumar Yadav. Abhishek finalised them after auditioning more than a hundred newcomers. He confirmed to a tabloid that they have planned on finishing the entire film in one schedule at Vadnagar near Ahmedabad. Apparently the unit had trouble securing the permissions to shoot in Ahmedabad and so decided to shoot in the smaller town instead. They couldn't go very far away as The 3 Mistakes Of My Life is set during the Godhra riots in Gujarat and the location plays a significant role.
One look at the poster and it seems that Chetan Bhagat has learned his lesson from last time around. Remember the controversy, allegations and counter allegations made during 3 Idiots? He claimed he did not get due credit even though the film was based on his book Five Point Someone. 3 Idiots' producer Vidhu Vinod Chopra insisted it was an original script 'inspired' from the book. It seems with Kai Po Che Chetan has seen to it that he is not shortchanged again. He is credited in three places on the poster and his book is acknowledged in the very first credit line. He's even managed to sneak in a reference to his contribution to 3 Idiots. Cheeky Chetan!
The novel has a touching story and we hope that Abhishek is able to do justice to it with Sushant, Amit and Raj. Do you think he can? Or should he have cast bigger names?