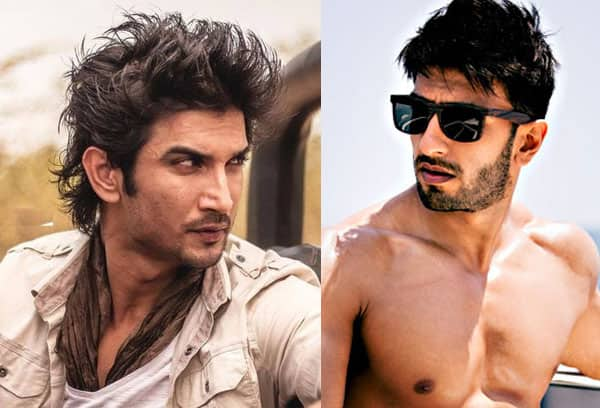 Ranveer Singh and Sushant Singh Rajput's career graphs have started to draw comparisons and we totally understand. Two hot, handsome, and supremely talented actors, with blockbuster films to their credit – of course they will be pitted against each other. Buzz suggested that Befikre was previously offered to Sushant, before Ranveer. That is one perfectly sound rumour, a type that we often hear. What comes as a surprise is Sushant's elite response to the rumour. It seems like Sushant, who is riding high on the success of MS Dhoni – The Untold Story, doesn't like being associated to a film like Befikre.
While talking to a news daily about the rumour Sushant said, "Let me clear it once and for all, I was never offered Befikre. But had I been offered, I wouldn't have done it. I know it's easier to decide after the results are out but I have a reason. If the same production is offering me niche films like Byomkesh Bakshy, I would do it. And I would also do a Paani where Shekhar Kapur will be a raising a very important, immediate issue." And that is not all. You would think that the actor would stop talking at this point about the production house he was once represented by, but he goes on.
"If Befikre was representing the new-age youth of India and romance as what it was claiming, it would have been great irrespective of the box-office numbers. But unfortunately, it didn't do that and hence I would not be interested." Okay! Has Sushant Singh completely forgotten the name of the film called Shuddh Desi Romance? It did not even live up to its own title, let alone "niche" or "raising a very important issue". We hope that his upcoming film Raabta represents what he stands for.
"I am not suggesting that films should only reflect reality (like Pink, Neerja or Dhoni biopic.) They could also be fanciful films like The Jungle Book (2016), which was also very popular. But it's extremely important to know and then claim what you have made", he concludes.