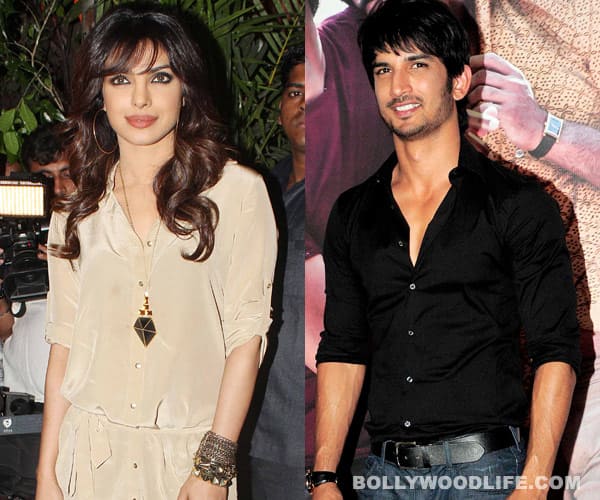 Buzz is that SLB has signed the Kai Po Che actor for his next production
Some time ago, there was talk about how Sanjay Leela Bhansali was totally impressed by Sushant Singh Rajput ever since the two met, and wanted to cast him in a film right away! In fact, SLB has been on the look out for a good role for the Kai Po Che actor. Now, fresh piece of gossip suggests that he has approached Sushant to play the lead opposite Priyanka Chopra in Mary Kom – the biopic based on the Olympic bronze medalist, directed by Omang Kumar.
We hear that Sushant has no qualms about playing second fiddle to PC, who is the protagonist of the film. In fact, he is quite excited about working with her, and has already given his nod!
If this news is true, then Sushant has added one more high profile flick to his over-flowing kitty that already has Rajkumar Hirani's P.K., Imtiaz Ali's 22 Tango (which Shahid Kapoor was supposed to do earlier) and Maneesh Sharma's next with Parineeti Chopra (again replacing Shahid). Apart from these, he also has two more movies with Yash Raj Films' since he had signed a three-film deal with the production house. Do we already hear victory calls of Kai Po Che from Sushant?