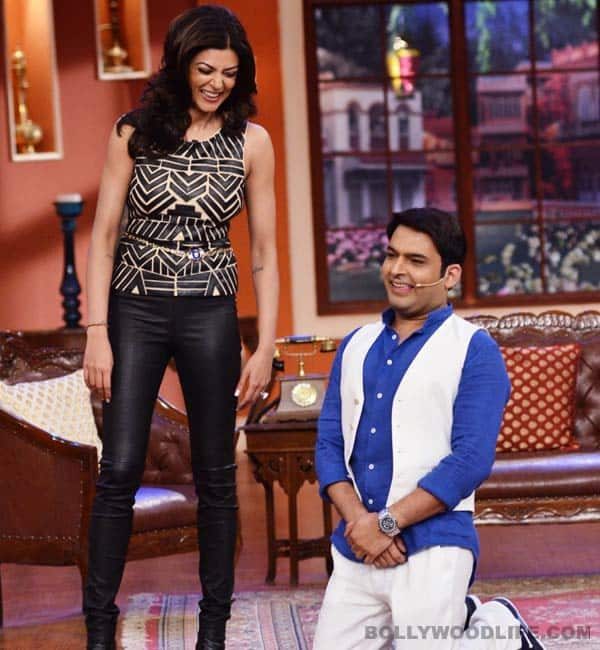 The last time we checked, only Sunny Deol carried the tag of 'one man army', wonder what made Sushmita call the comedian that
It is universally proven that Kapil Sharma's witty sense of humour coupled with his gift of the gab has etched him on the comedy – wall of fame. But when former Miss Universe, Sushmita Sen acknowledged Kapil's talent, it was bigger than the concession of the whole universe – at least for him.
Sushmita, who was on CNWK to promote her new fitness studio, Inhale said, "The self-sufficient man has a multifaceted personality. Kapil truly is a one-man army!" Incidentally, Sushmita is Kapil's first crush, and when the Bong babe agreed to re-enact a scene from Main Hoon Na with the comedian, he went week in the knees (quite literally). Kapil sang his heart out and was exhilarated when the leggy lass' dupatta brushed his face. Of course, before he could completely enjoy his puppy-love moment, Mrs Sharma barged in ordering him to stop his flirtatious behaviour. Awww… poor Kapil!
Don't forget to watch this special episode on Saturday only on Colors.