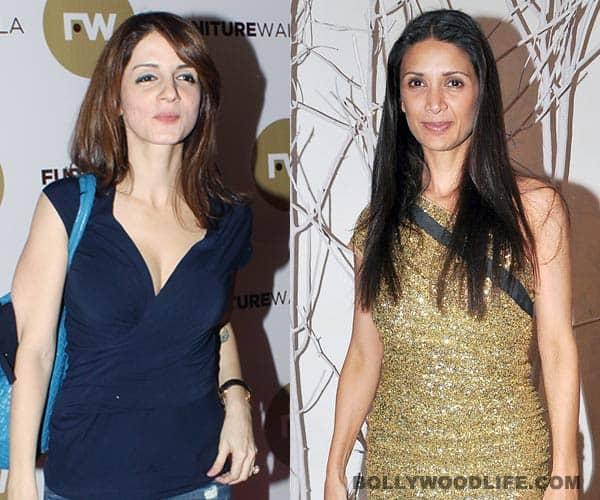 While there have been reports about the Rampals and the Roshans' friendship gone kaput, here's some goss that might interest you
A little birdie tells us that Hrithik Roshan's estranged wife Sussanne and his close-buddy Arjun Rampal's wife Mehr Jesia Rampal were spotted together. While earlier the couples partied together, this time around it was only the ladies who were dining together at a popular hangout in Bandra, which is a favourite among B-townies. We hear that Sussanne and Mehr were not only enjoying their dinner but were sharing lots of gossip with each other in an animated conversation. Though onlookers saw the two together, nobody could eavesdrop as they were speaking in low tones.
Well now, while Hrithik is turning to new sources to find solutions to his problems, Sussanne seems to be sticking to her old lot of friends. Though there were rumours about Mehr's hubby Arjun Rampal's involvement in Hrithik-Sussanne's separation, which were denied by the concerned names; With Sussanne and Mehr dining together, wethinks that everything is just the way it was between these ladies and all the reports were actually rumours. We get it that Sussanne and Mehr had a lot to discuss over dinner, but if only we could say just like ol' times, hai na?