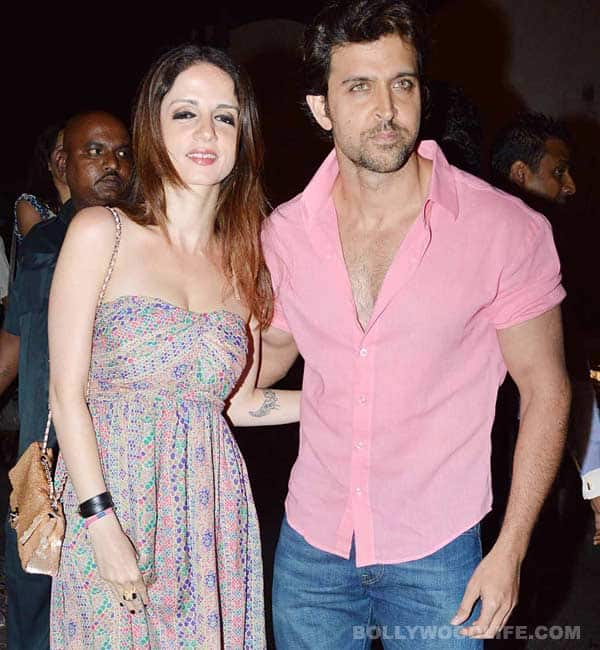 This star wife certianly manages to surprise us each time
Sussanne Khan was a star wife until Hrithik Roshan announced his separation with her in an official statement. However, veteran actor Sanjay Khan's daughter in a recent statement said that she still holds her ex's surname. In a recent interview when she was quizzed about her name post parting ways with the Bang Bang actor, she quipped, "Sussanne Roshan, of course." Well, Ms Roshan manages to spring a surprise each time.
Unlike other celebrity couples, Sussanne and Hrithik parted ways and maintained strict silence over personal matters. She continued to meet her friends and even a certain Arjun Rampal who was accused of breaking the Roshan's solid thirteen years of marriage. While Suzoo might not have openly discussed her reasons for separation, she said "The important thing is knowing that you are not doing anything wrong. Just because two people are not together doesn't mean that they have a bad relationship. Whether it is as an entrepreneur, as a mother or as an ex, you have to be true to yourself."
And while Sussanne could have taken a whiny sad route to recovery, she was the cool hands on mom with a job to do. She again surprised us when she changed the identical tattoo she and Duggu shared. Well and now by correcting the misconception most of us had, Ms Khan oops Ms Roshan still retains her Hrithik connection and is to be officially referred to as Sussanne Roshan, we like!