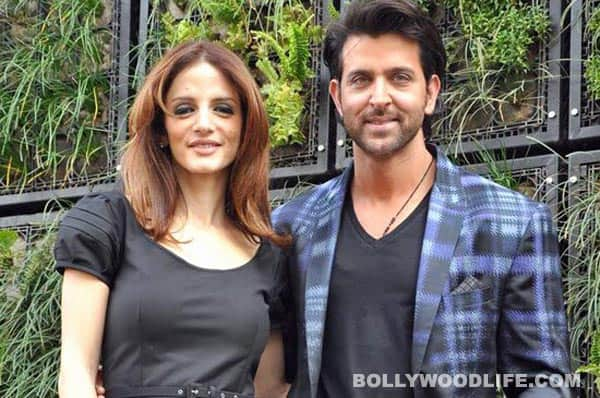 When the Twilight actor candidly revealed her desire to have a baby boy who looked like the green-eyed hunk of B-town, we were apprehensive about how the star's biwi would react
Recently Kirsten Stewart, the actor of The Twilight Saga: Breaking Dawn – Part 2 was heard gushing about her fave B-town hunk Hrithik Roshan. And while she said many good things about the guy, she also confessed that she would like to have a baby boy who looked like Hrithik.
And while we were sure HR was flattered to hear this compliment, we wondered if his wife Sussanne Roshan would be happy to hear it too. And she was! "Oh God, what can I say," said a seemingly speechless Mrs Roshan, "It's a flattering comment. Kristen is a wonderful actor. So it's sweet and pleasing for us to hear it from someone like her."
Now that's really graceful, we say with a sigh of relief.