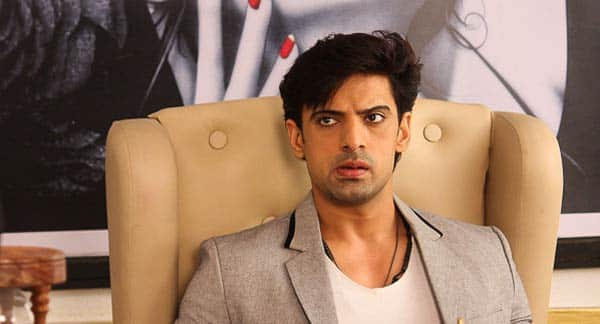 The track of Channel V's popular youth show will soon change. Keeping in mind the recent developments, a lot of actors are leaving the coop, so we hear
Mohit Malik aka Rehaan Charles' recent track indicates that the actor will soon be drifting away from the storyline. After Malini (Manini Mishra) takes over his fashion house, RC will move back to Delhi with Ira (Simple Kaul) post their wedding.
So why is the actor leaving the show? Simple said, "Mohit was planning to leave the show for a long time now. He barely had any shooting schedules with the show."
If rumours are to be believed, Mohit has signed on to play a cop in a new upcoming show where he will be paired opposite Preeti Chaudhary. The show is said to be created by the makers of CID. So does that mean we will not be seeing Ira and RC in Suvreen Guggal Topper of the Year anymore?
A source from the sets informed us, "The show is ending by mid November. The makers may plan to come with a season 3 soon." Guess that comes as some good news for the fans of the show. While we'll miss the chemistry between Suvreen (Smriti Kalra) and RC, we are sure the makers will bring in some new angle to keep us hooked.
And we can always catch Mohit in his new show, right. So is the track ending for Ira as well? "Right now the track will showcase Mohit and me moving to Delhi. I do not know if the show is ending or not. But at present my track is ending. Let's see, if the makers have something for me, they will definitely bring us back," said Simple. We hope so too!