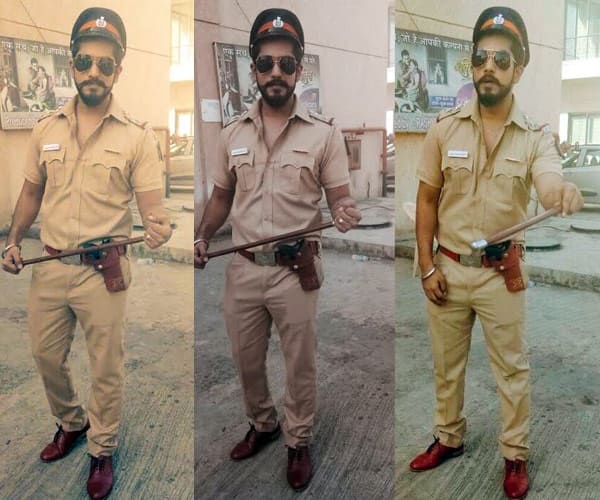 Another leap has happened on ZEE TV's show 'Ek Tha Raja Ek Thi Rani'. And the latest face to join the new cast is Suyyash Rai. He will be playing the role of a cop. The show has taken a 10 year leap with a mix of old and new cast. While Eisha Singh and Sartaj Gill are there from the old cast, many fresh faces like Sudesh Berry and Suyyash have entered the show. Post his marriage with Kishwer Merchantt, this is his first show. Being a Punjabi, he loves playing rustic roles and this time he is playing that only. The role has shades of Dabangg's Chulbul Pandey like Salman Khan. He plays a negative role in the show to create havoc in lives of Raja and Rani.
Suyyash got married last month and was all set to go for their honeymoon this month. However, since Suyyash has started shooting for Ek Tha Raja the honeymoon has been pushed to month end. Yes, Suyyash and Kishwer are going to California at the end of the month. The couple have friends and relatives in the US and they want to visit them as well. They will be visiting the beautiful cities of South California like San Diego and Palm Springs.  They are also excited about going to Los Angeles and visiting Hollywood.  (Also Read: Kishwer Merchantt feels on top of the world post marriage with Suyyash Rai) 
Kishwer has wrapped up her show, Brahmarakshas and is busy setting up her new home but will resume work soon as she gets back from her honeymoon. As far as Ek Tha Raja Ek Thi Rani is concerned, Iqbal khan will be shown dead in the show. He was brought into the show to boost its TRPs but Iqbal's character did not do much to raise the TRPs.  So in the show Rani will kill Iqbal and will end the track. Sartaj Gill will come back with a new look with Eisha and the show will have a new story.  (Also Read:
Hope with Suyyash and Sudesh Berry's entry Ek Tha Raja Ek Thi Rani gets a new flavour that will boost the ratings of the show.