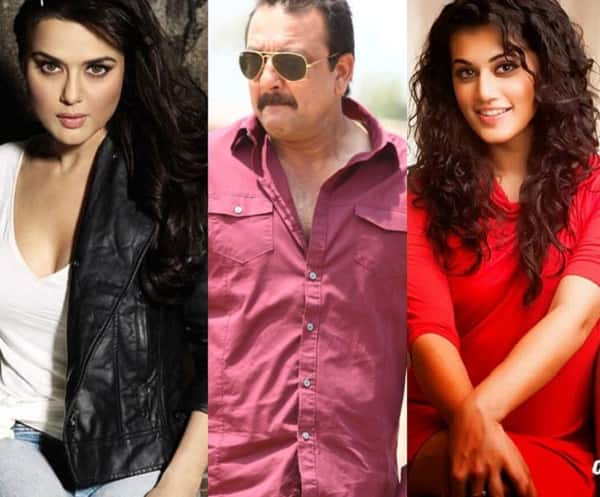 Bollywood is an amazing place and we are not talking about our superstars. Given the fact that more than 100 films release every year, it isn't surprising to observe that at times actors have two releases on the same day. It is not a common phenomenon but it has happened a few times. The reason why we are discussing it with you is this Friday, the same thing will happen. Taapsee Pannu, the feisty lady from Baby and Pink, has two releases – Running Shaadi and The Ghazi Attack. So we thought of digging up as to when has that happened before and turns out there are a few instances. Now we don't claim these are the only ones because Bollywood is a 100-year-old industry. The examples we have are those which happened in recent past and missed our attention. So here we go…
Taapsee Pannu (The Ghazi Attack and Running Shaadi)
Release date: February 17, 2017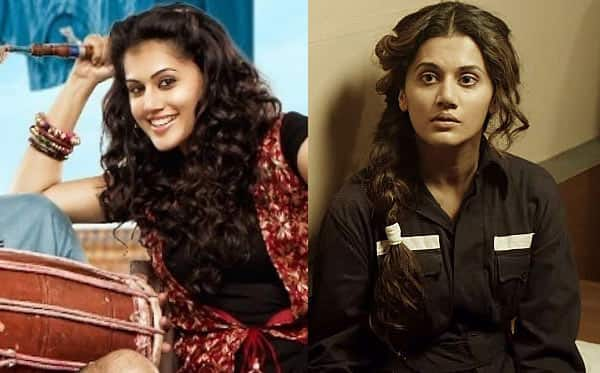 The Ghazi Attack is a film everybody is waiting to watch. Taapsee plays a refugee in the film. As for Running Shaadi, the actress plays a girl who doesn't like to mince words.
Preity Zinta (Dil Chahta Hai and Yeh Raaste Hai Pyar Ke)
Release date: August 10, 2001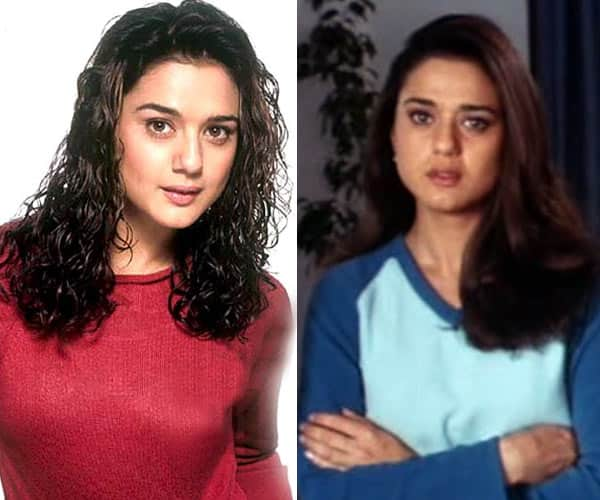 Now, who doesn't remember Dil Chahta Hain. This debut directorial of Farhan Akhtar was a clutter breaker. Preity's effervescent smile and lovely hair won her a lot more fans than she already had. She also had Yeh Raaste Hai Pyar Ke playing on the adjacent screens but not too many people bothered about that. Ajay Devgn and Madhuri Dixit's presence too couldn't serve the film right.
Suneil Shetty and Paresh Rawal (Phir Hera Pheri and Chup Chup Ke)
Release date: June 9, 2006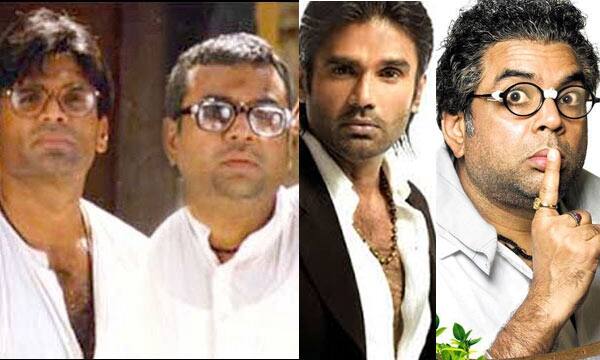 Suneil Shetty and Paresh Rawal returned with Akshay Kumar for the second instalment of the hit Hera Pheri, a film that changed the face of comedy genre in Bollywood. It was a big hit. Both were seen on the same day in Chup Chup Ke which did decent business.
Amitabh Bachchan (Aetbaar and Khakee)
Release date: January 23, 2004

It's not surprising to see AB on this list because he is still the most in-demand veteran actor of Bollywood. Post Mohabbatein, he had found a second chance with his career and he owned it. Aetbaar and Khakee saw him in two different roles completely. In one, he was a protective father and in another, he was an old cop out on a very important mission.
Amitabh Bachchan AGAIN! (Shootout At Lokhandwala and Cheeni Kum)
Release date: May 25, 2007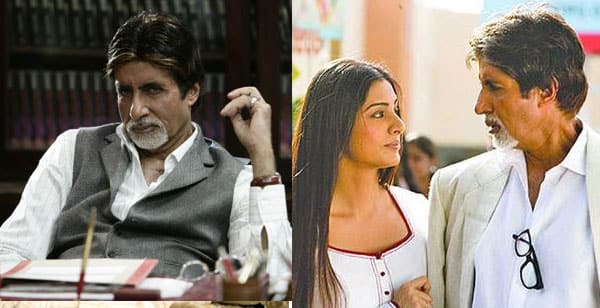 Yet again Amitabh Bachchan clashed with himself at the box office. Although he had a special appearance in Shootout At Lokhandwala, it was a powerful role. Cheeni Kum was something Bollywood had very rarely seen – deft handling of a mature love story. AB and Tabu's chemistry was so refreshing it is one of our fav love stories ever!
Sanjay Dutt (All The Best and Blue)
Release date: October 16, 2009
It was perhaps the most disappointing Diwali of Bollywood. Three films released on that day, Blue, All The Best, Main Aur Mrs. Khanna. Biggest of stars clashing at the box office but except for All The Best, none of them could make much headway. Interestingly, Sanjay Dutt was part of both Blue and All The Best. Guess he was the only man who emerged slightly pleased with this clash.
Rimi Sen (Kyun Ki and Garam Masala)
Release date: November 3, 2005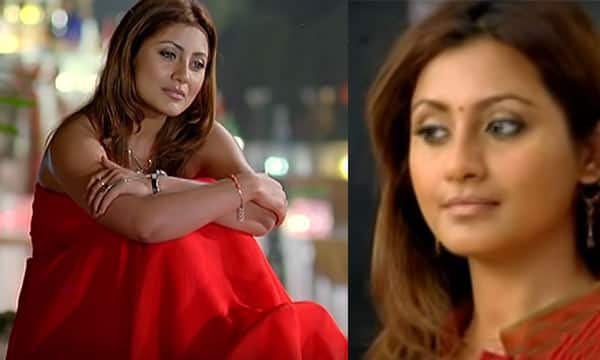 Yet another Diwali here where Rimi Sen was seen in two of the three releases of 2005. In Kyon Ki, she was Salman Khan's bae while in Garam Masala, she was with Akshay Kumar. The latter definitely got more love than Salman's film. Interestingly, not Rimi, even Priyadarshan had two releases on that day. Both Kyon Ki and Garam masala were directed by him.
Narendra Jha (Kaabil and Raees)
Release date: January 25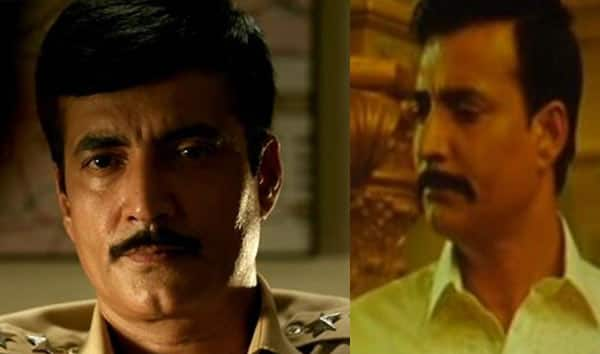 Narendra Jha is the guy who played Musa in Raees and an opportunist cop in Kaabil. Shah Rukh Khan and Hrithik Roshan's films released on the same day. Amazingly, both the films worked. So Narendra Jha seems to be the only one who emerged victorious in both the cases.
Taapsee's film releases day after tomorrow and if both the films make a mark, she will join the league of Jha. And to see that, we will have to wait till Friday. You tell us what you have to say about this list. Are you as amused as us?