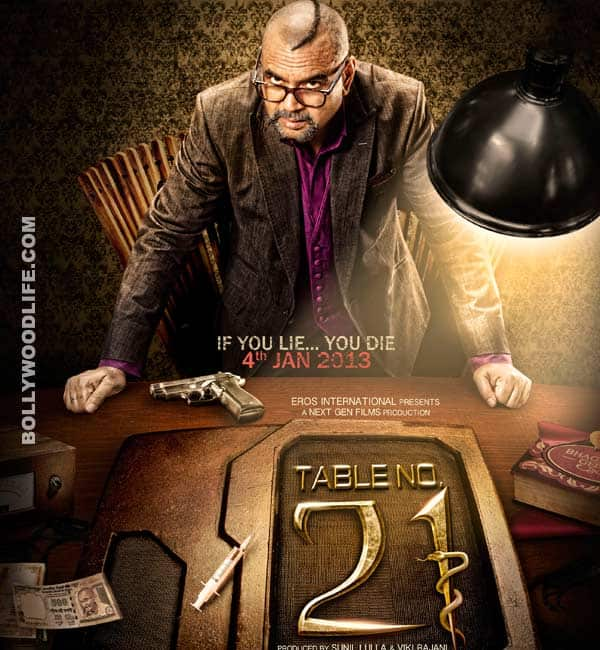 A first look at the Rajeev Khandelwal – Paresh Rawal film sends a shiver down our spines
Something rather unusual and chilling takes place in the Paresh Rawal and Rajeev Khandelwal starrer Table No. 21. And the recently released trailer has got us interested. The film, directed by Aditya Datt, is set in Fiji islands where the pretty couple Rajeev Khandelwal and Tena Desae, go for a romantic holiday. While there, they get entangled in a dangerous reality show called Table No. 21 with Paresh Rawal playing a sinister host. The rule of the game states that anyone who lies will have to die, while the winner will take home a whopping Rs 26 crores. Rajeev and Tena get visibly interested, but they don't know what's really at stake!
A first look at the trailer and we find Paresh Rawal appearing every bit chilling, threatening and deadly as his role looks like. So, if you want to see another top notch performance by the veteran actor, wait until Jan 4, 2013, and keep watching this space for more on the film!