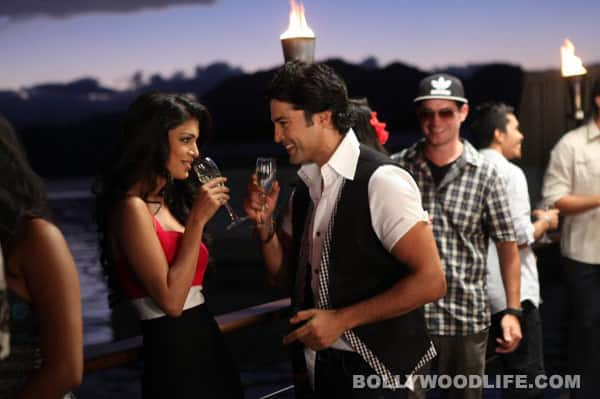 A quintessential romantic number, with Tena Desae in a bikini as the added attraction
In this new song Mann mera from Table No.21, Rajeev Khandelwal is totally fida over Tena Desae and can't stop gushing and expressing his love for her. The couple look happy and lucky in each other's company. The song begins with Rajeev strumming his guitar and singing all praises for Tena, as Desae emerges out of the sea sporting a bikini. And yes, she looks super hot!
Mann mera has been composed and sung by Gajendra Verma, and has the Bhatt banner trademark in it. Considering the film is about a dangerous game played by Rajeev and Tena, with Paresh Rawal at the helm of it, the music doesn't seem to have much scope in this storyline, as is evident from the movie's two tracks, which haven't impressed us much. Listen to the song and tell us what do you think.
[jwplayer mediaid="170262″]