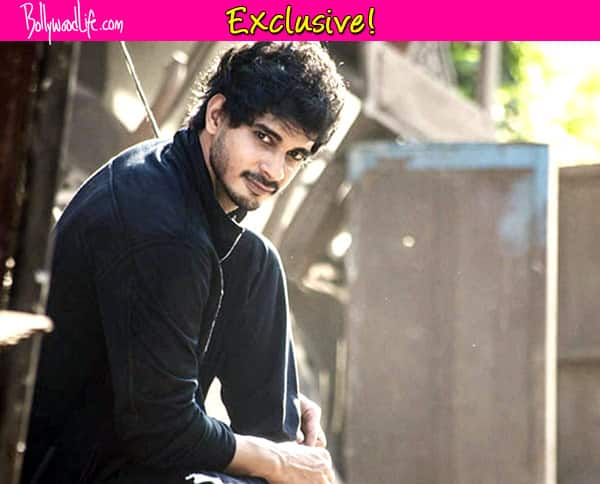 He may have failed to make a mark with his debut film One By Two but Tahir Raj Bhasin is currently the talk of the town courtesy his powerful performance in Mardaani
Tahir Raj Bhasin is a good looking lad, one film old and just 26. While any newbie would prefer playing it safe, Bhasin decided to experiment and took the risk of playing a baddie in his second film itself. But he isn't complaining a bit because the talented actor has indeed managed to impress one and all with his villainous act in Pradeep Sarkar's Mardaani which also stars Rani Mukerji. Well, BollywoodLife recently caught up with Tahir and he spoke about lot of things including all the praises coming his way, working with Rani and what's next on the cards professionally….
Along with Rani Mukerji, your performance in Mardaani has also been widely appreciated. Even Aamir Khan praised you on Twitter. How does it feel?
Wow…It feels surreal. I haven't slept very much out of excitement. I was really tensed on Friday bout how people would react. During the test screening people from the cast and crew would come out and say good job but I always felt these people have worked on the film so they will say good things but when critics started writing about it, it was such a reassurance. For someone who has been through audition after audition and that phase of self doubt that every struggler goes through, to be told in one weekend by so many senior people Aamir Khan included that it's a job well done, I think it's the biggest praise an actor can ask for.
Tell us how you landed the role in Mardaani because your debut film One By Two didn't fare well at the box office?
I have been in touch with Shanoo Sharma (Casting director YRF) for two and half years now. She met me socially and then I sent my pictures to YRF casting and I had auditioned with her assistants as well. So I had been in their data base for two years so Shanoo knew me. And then I was just from the random list of 100 people to audition for this role. From 100 it went down to 25 then to 10 and lastly final 5. We were then told about the character and that two weeks were really taxing because when a film casting happens you just give audition. There is no certainty if they will get back to you the same week. But it was great when I got that phone call.
Were you apprehensive about playing a negative role because people expect you to play a chocolate-boyish role if you're good looking?
Yes, I was really apprehensive in the beginning because when I read the script I realized the character was so negative that he will be hated. But I was given the liberty to play the role in a very casual and cool way. And I guess that's why people have managed to differentiate
How was it working with Rani Mukerji?
Scary… really scary because you come with so much baggage in your mind about this persona that you're going to be working with. I have watched Black and Kuch Kuch Hota Hai so I have grown up watching Rani Mukerji films. The first time I met her was on the set. She was doing this dialogue which was page and half long and she did some 7 to 8 variations and Dada (Director Pradeep Sarkar) approved it all. So there was pressure because I was going to shoot in two and with an actor like Rani. But at the same time I think it helped me up my game as well.
Any tips that you got from Rani…
Loads of them… I remember complaining to her how sometimes actors have to do same scenes over and over again. And she was like 'welcome to the movies. That's the difference between an audition and a real thing.' That stayed with me. Also, a lot of credit goes to her for not treating me like a newcomer and that comes out in my performance.
Apart from Rani, you worked with Pradeep Sarkar in this film. How was the experience?
I think if it wouldn't have been for his conviction in my audition tape, I wouldn't have got this part. So I am eternally grateful for that. As a director, he is a perfectionist and when he okays a take you know everything must have been perfect – from the lighting to the way you are holding a coffee mug.
Post Mardaani, have you singed any films?
My phone has been ringing and a lot and people have said good things but it's too premature to put my finger on something and say this is what I am doing next.
But considering your good looks, is out-an-out romantic film next on your list?
For sure… and I am sitting at the right banner (YRF) to be talking about it. As an actor you want convince the audience that you can do different things so if I have to run in slow motion, I am more than happy to romance.
Any directors you want to work with in particular?
Vishal Bhardwaj, Vikramaditya Motwane, Dibaker Banerjee, Shaad Ali and Habib Faisal