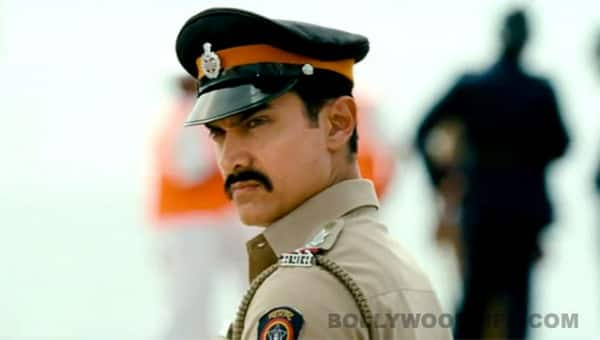 Mr Perfectionist returns to the big screen in the lead role after three long years. Will this comeback be made special by housefull boards across the country? Here's what the trade buzz says…
If our feathered friends and Talaash-loyalists are to be believed, the movie is gearing up for a bumper opening at the box office with "people thronging to the multiplexes to book the tickets in advance". And why not! After all Aamir Khan did pull out all stops as far as marketing of Talaash is concerned. Remember the tie-up with Windows 8, those promotional episodes on C.I.D. and the buzz about Khan being interrogated by the cast of Star Plus' Diya Aur Baati Hum?
But has it generated the desired buzz? "Talaash may not have generated extraordinary heat. But that may work in the favour of the film as it is a suspense drama. The intrigue value of the film has grown over the days because of the not-in-your-face promotional strategies which would do the suspense film good," trade analyst Komal Nahta says. A peek into the booking window revealed that the tickets for the evening shows of certain multiplexes in Navi Mumbai are indeed sold out.
But what kind of buzz is the Aamir Khan-Rani Mukerji-Kareena Kapoor starrer creating in the trade arena? "The buzz is good and the weekend should earn approximately Rs 40 crores," says trade analyst Amod Mehra.
And maybe that's the reason why birdies chirp that the makers of Talaash were under tremendous pressure to open the ticket windows for the advance bookings on Sunday. And while bookings usually open on Monday for single screens and on Wednesday for multiplexes, advance bookings Talaash opened in all theatres (except the ones in Chennai) on Monday, four days prior to the movie's release.
So has opening the advance booking sooner resulted in an increase in sale of tickets? Not really. The morning and afternoon shows show only 30-40 'booked' seats in almost all theatres across Mumbai till now. And hardly any theatres are housefull. "Normally bookings open on Wednesday. And nowadays there are so many shows that to register a housefull in advance is a rarity," Mehra said while explaining the reason behind those empty seats.
So looks like we'll have to wait and watch if the promotional strategies employed for Talaash have indeed benefited the movie or not, right? Till then, you tell us readers: Do you think Talaash will cross the Rs 100 crore mark at the box office?
ALSO READ: