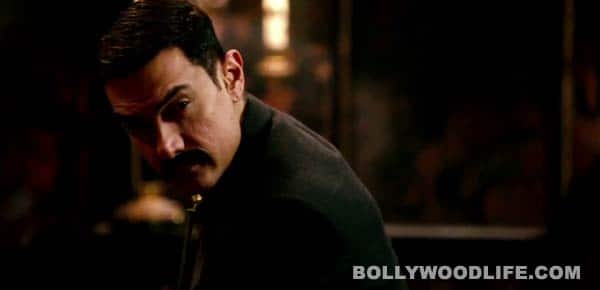 Aamir Khan's forthcoming release Talaash is a curious combination of intrigue, drama and suspense. The sharp dialogues, melodious songs and interesting screenplay of Reema Kagti's production make this much-talked-about movie even more interesting. Take a look…and listen to the new song Hona hai kya!
The opening frame of the promo of Talaash, Reema Kagti's gripping tale, has Rani Mukerji sobbing inconsolably as the voiceover explains a situation where someone has drowned to death mysteriously. Aamir Khan, who is playing a dashing cop in this suspense thriller, is leaving no stone unturned to go to the root cause of this unfortunate accident…or is it suicide? But there's much more to this mystery than meets the eye. An assistant cop reveals to Aamir that there have been such instances before on the same road where people have died under mysterious circumstances. Will Aamir be able to find a common thread connecting these accidents and unearth the mystery?
Talaash looks both dramatic and absorbing. "Koi kitne der tak dooba rahega? Kabhi na kabhi teherke aana padega," says Kareena Kapoor's character. This line sets the secretive and thrilling tone of the film.
[jwplayer mediaid="162884″]
Take a look at these taut and transfixing dialogues from Talaash and tell us if you get a clue about how this puzzle will be solved by Khan the cop. And while you are doing that, listen to the new song, just released. Hona hai kya is perfect for the situation, as is the rule with Aamir's films, and is well worth a listen….
[jwplayer mediaid="162832″]