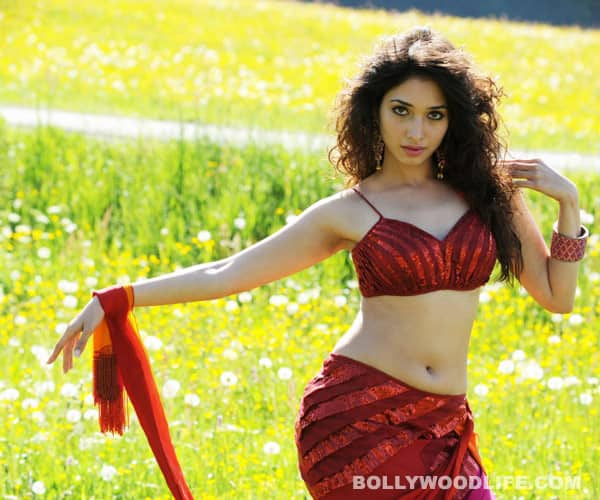 Sajid Khan signs the south actor opposite Ajay Devgn in his version of the Jeetendra-Sridevi-starrer
It was a movie every B-town heroine worth her stilettos was vying for. It has all the makings of a superhit: a hit director in Sajid Khan; a hit hero in Ajay Devgn; and a blockbuster original in Himmatwala. Sadly though, all our B-town leggy lasses lost out on the dream project. Sajid has signed on south actor Tamannaah Bhatia for his remake.
It's true that the original starred Sridevi, who was better known in the south than in Bollywood at that point of time, but no one really expected that Sajid would follow the same route and cast someone from the non-Bollywoodian world. Rumour has it that it was Ajay who suggested the idea to Sajid after Katrina Kaif and Anushka Sharma turned down the role. Ajay was keen, since he shared a good rapport with another South actor, Kajal Aggarwal in Singham. Sajid agreed and Tamannaah came on board. The film shoots will begin in August, once Bol Bachchan has released and Son Of Sardar is complete.
We've also heard that the female lead will be markedly different from Sridevi's version in the original Himmatwala. Don't expect to see Tamannaah wielding a whip, but you will see her dance to Nainon mein sapna, since Sajid wants that song in his production. Tamannaah may not have the chutzpah that Sridevi did, nor does she have the infamous thunder thighs of her senior, but she will have the song. Will that be enough to bring her the kind of fame Sri got from Himmatwala? What do you think?