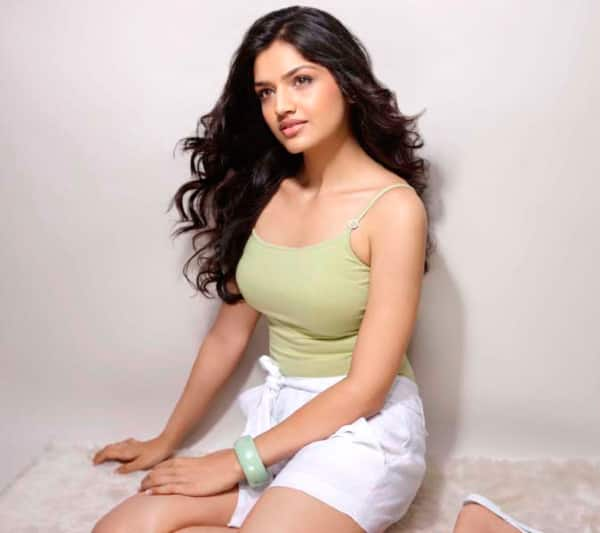 Tara will soon make her Bollywood debut with an unusual film called Mastram, in which she plays the wife of a porn guru…
Tara Alisha Berry, who lost her golfer-father Gautam Berry (ex husband of Kirron Kher) not too long ago, is stepping into showbiz with a very unusual debut vehicle. She will be seen as Hindi pornographic literature's resident-guru Mastram's wife in Akhilesh Jaiswal's film on the litterateur. Why not something more converntional? We find out…
You are playing the wife of a porn writer in your debut film Mastram. What made you accept the role?
Before reading the script, I really didn't know who Mastram was, but after I read the script I found out that he is very famous in India, especially in the North. The film is set in the '80s and it is the story of a writer who wants to write a novel, but actually produces a porn novel. I am playing the wife of the writer in the film. It is a very strong character and after reading the script I just fell in love with the character and I said yes.
This looks like a very unconventional film. Was it a deliberate choice for your Bollywood debut?
No. This was not deliberate at all. Like every other aspiring actor, I gave auditions for many films but, as you know, some work out and some don't. Mastram worked for me. So it wasn't a deliberate act. It just happened to me. As I said earlier, I read the script and completely loved it.
Do you think Mastram is an ideal platform for your Bollywood debut?
Absolutely. My role is very pivotal in the film and women don't get to play such roles these days in Bollywood. I am very lucky that I have got a chance to play a role like this that is great on many levels. Everyone wants to launch themselves with a commercial film, but now, when I have watched the film, I feel really lucky and proud.
So are you saying that Mastram is not a commercial film?
Well, it's more an art-meets-commercial film.
Since the film is based on a 'pornographic' subject, will there be any sleazy or obscene content?
Absolutely none. If people go to the theatres hoping that it will have such content then, trust me, they will be completely disappointed, because there is no sleaze or anything in the film at all.
Did you get the necessary permissions from Mastram before making a film on him?
Actually, our director and producer tried to look for him and tried to figure out who Mastram really is, but nobody could get in touch with him. Our director Akhilesh Jaiswal (Gangs of Wasseypur writer) was trying to find the real story of Mastram when he was doing the research. He also travelled to a lot of places to figure out where Mastram is, but he came up short, because there isn't really any information about Mastram out there. A lot of people are using his name to write porn novels!
So is Mastram a fictional character?
Yes, he is indeed a fictional character, because a lot of people have used this name to write porn novels in the past.
Have you signed any films apart from Mastram?
Yes. I am doing a movie called The Perfect Girl. It is being directed by Prakash Nambiar, who did the animated portions of Hum Tum. It will be his directorial debut. It is an urban and cute love story and it will release some time in 2014.
Who is your favorite actor in B-town?
I really like Nawazuddin Siddique. I absolutely love the way he acts.
Who is your role model when it comes to acting?
Nutan, Sridevi and Aishwarya Rai Bachchan are my role models for acting. These three women are icons.