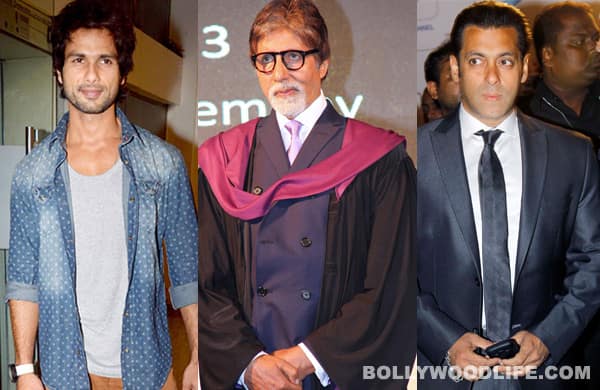 It's Teachers Day and wethinks the very talented brigade of Bollywood actors can teach something more valuable than just acting, a bit of melodrama and rona-dhona…
Imagine mamu Aamir Khan teaching dance to his very cute bhanja Imran Khan. Or Shahid Kapoor learning restraint and dignity from Big Daddy Amitabh Bachchan. Or even Kareena Kapoor Khan being taught how to speak well by arch-rival Priyanka Chopra. We are just playing with your thoughts – none of this is going to happen…ever! But the Dhoom:3 baddie can certainly teach Imran how to sell a film, irrespective of how good or bad it is, no?
Just like Aamir, there are other actors who have hidden talent in them; and then there are others who should learn more than they can teach. So on this Teacher's Day, which actor can teach what to whom? You tell us….