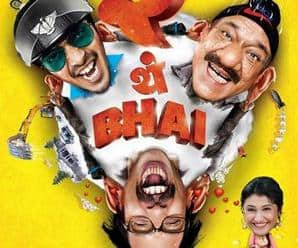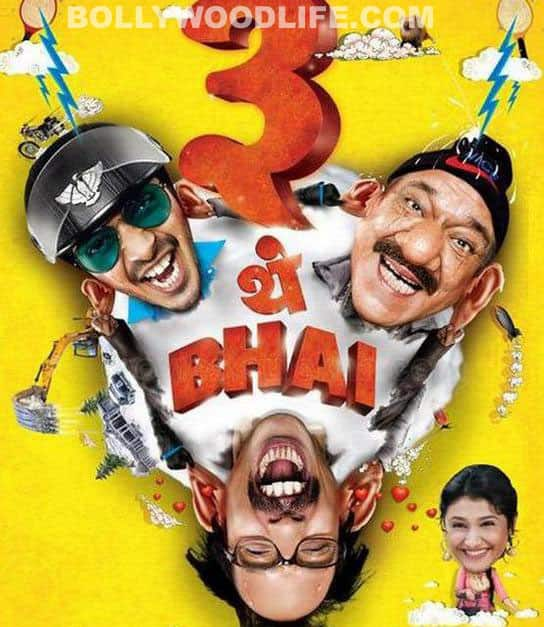 Debutant director Mrigdeep Singh Lamba hopes that hilarity ensues, but the turgid script puts paid to any such notions
There are three of them, the brothers Gill. Chiksy (Om Puri), Happy (Deepak Dobriyal) and Fancy (Shreyas Talpade) being their monikers in the film Teen Thay Bhai. We'll let the character names pass without comment.
Just last week I was bemoaning that a big budget Bollywood comedy (Thank You) was devoid of that crucial element required for a film trying to be funny i.e. humour. Given 2010's spectacular track record where most of the hit films, Bollywood or independent as the case may be, were funny, one had hopes for 2011.
Alas, so far it is proving to be an annus horribilis, pardon my Latin. Or, in the case of Teen Thay Bhai, pardon my latrine, packed as it is with scat and flatulence jokes, which, surely you know by now, gentle reader, are not funny. I suppose I must get the plot out of the way, as is customary in reviews.
The brothers Gill are losers of epic proportions who can't stand the sight of each other. Chiksy runs a petty shop and is burdened with a shrew of a wife and three daughters of marriageable age, each the size of Ludhiana. Happy is a dentist who specialises in destroying teeth. And Fancy is a struggling actor who dreams of moving to the United States and therefore insists on speaking in what we used to call Butler English.
They are understandably happy when they learn that their grandfather has passed on to the great mustard field in the skies and that he's left them a hill property worth crores. They are less than happy to hear that they'll get the loot only after three years of spending his death anniversary at said property (winter, freezing, snowing) with each other (and grandpop's ashes) for company. But, into each life some snow must fall and for crores' sake, they do it. And much hilarity ensues. Hang on, let's rewind that last sentence. Debutant director (and I use the term loosely here) Mrigdeep Singh Lamba hopes that hilarity ensues, but the turgid, leaden-footed script puts paid to any such notions. Lamba stages the action like a classic knockabout farce, but alas, he succeeds too well in condemning the whole enterprise to just farcical.
Om Puri is reduced these days to playing a boorish Punjabi in film after film and he phones in his Chiksy. Deepak Dobriyal tries gamely and shines in the flashback portions of the film where his youthful small-town romance is recalled, but can't rise above the script. Talpade is fine because he plays himself i.e. a ham actor. Looking for positives in Teen Thay Bhai is like looking for humour in this comedy, but television actress Ragini Khanna acquits herself honourably as Happy's lost love.
Veteran cinematographer Ashok Mehta lends his frames a grace that this film does not deserve. One hit wonder Rakeysh Omprakash Mehra who's still lunching off Rang De Basanti (err, Aks, Delhi-6, anyone?) produces and the opening credits have a nice logo for his company Rakesysh Omprakash Mehra Productions – ROMP. The film is anything but.