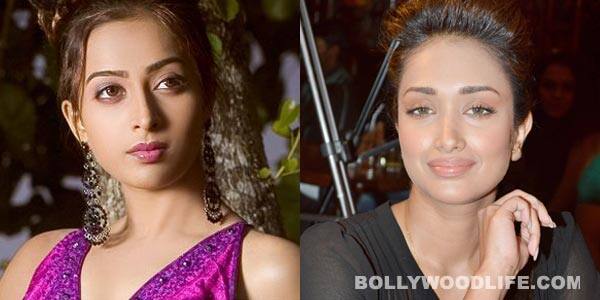 Last week a small-time Bollywood filmmaker announced making a movie on the late actor, and now Marathi director Yogesh Jadhav has joined the bandwagon
It's been almost three weeks since Jiah Khan committed suicide at her Juhu residence, and with each passing day there have been startling revelations surrounding her death so much so that filmmakers have started announcing projects based on the late actor's life.
Firstly, a lesser known filmmaker Rikshhit Matta cashed in on the troubled starlet's personal and professional turmoil, saying that her tragedy inspired him to make a film. Tentatively titled Bold Bollywood, it takes on the underbelly of B-town and puts the spotlight on the pressures that female actors have to deal with. And now we hear that a Marathi filmmaker Yogesh Jadhav has roped in actor Tejaa Deokar to play the lead in his movie Nati scheduled to go on floors by August end. "The story revolves around a female actor who commits suicide because of her personal and professional reasons," Tejaa said while talking to a newspaper.
It seems industrywallas have taken a cue from Ram Gopal Varma who (unabashedly) announced a film on the attacks of 26/11 shortly after the tragic incident struck Mumbai. Wethinks it's too soon for Jiah Khan to be metamorphosed on to the 70 mm. What say BollywoodLifers?