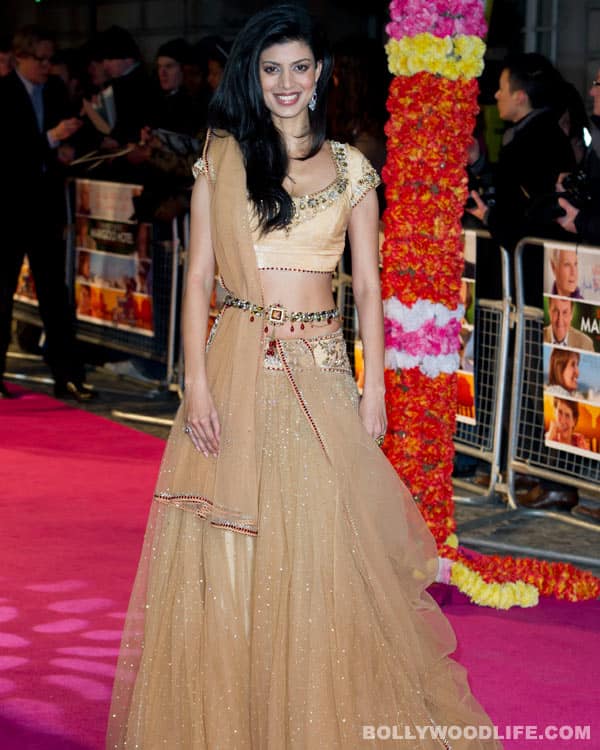 Tena Desae of Get Gorgeous fame, who will soon be seen opposite Dev Patel in The Best Exotic Marigold Hotel, answers a round of quickfire questions 

Tena Desae, who came into the limelight with the reality show Get Gorgeous, hasn't exactly been inundated with film offers since then. But the babe has managed to bag a few interesting projects that place her on the threshold of a decent career in Bollywood.

The girl is really looking forward to the release of her first international project The Best Exotic Marigold Hotel where she will be seen romancing Slumdog Millionaire actor Dev Patel. We make it a point to shoot a couple of quirky questions at the babe, just to see if her presence of mind is still intact or if she's experiencing serious nervous pangs right before her release.
New kid on the block who deserves to be in B-town:  Vivaan Shah
Favourite cuisine: Chinese
The song you are humming a lot lately:  I am humming Pitbull-I know you want me a lot, I don't know why…
A performance that has absolutely mesmerised you: Collin Firth in King's speech and Natalie Portman in Black Swan
Dream co-star: Johny Depp, Shahrukh Khan, Ranbir Kapoor
Relate the following cartoon characters to the actors who come into your mind:
Calvin – Ranbir Kapoor
Johnny Bravo – Salman Khan
Asterix – Aamir Khan
If given a choice, you would opt for the twentieth century gadget world or go back to the primitive cavemen days:
Both, Primitive would be fun. I would love to see how life would be without electricity and all the comfort. Also wearing animal skin as clothes would be fun. I would also prefer a futuristic world 'coz I would love to fly around in a car and flaunt funky boho clothes at the same time (laughs).
Fashion preference:  I do not accessorize too much. I am not very style conscious. I am the kind of person who's more into comfort. I shop because my dad forces me to. I have a very short attention span so I can't do that too much.
Favourite cuss word: Shit, I don't really abuse much. 'Bloody' and 'shit' is as far as it goes and I guess, I say 'shit' more often than 'bloody'.