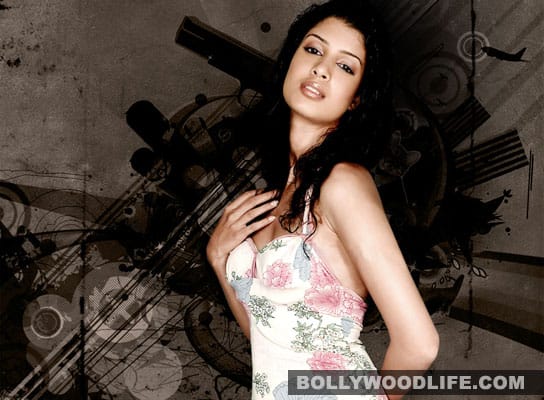 All set for her new release, Sahi Dhandhe Galat Bande, Tena Desae talks about her fascination with romantic movies, her experience of working with Dev Patel and the most interesting of all, her so-called 'strategy' to deal with the media…
The first peculiarity you will notice is the spelling of her name. Just when you thought that it's only the Kapoors and the Johars who resort to numerology for the success of their films, you find that even the newbies have started believing in the power of numbers. "The correct spelling of my name is Tena Desae," she clarifies. Constantly fiddling with her curls, wearing a bright red tee and a thoughtful smile, she doesn't regret not having a dream debut (Yeh Faasley), which is usually the prerogative of star kids. "I am not complaining; I think everyone has their own destiny and success story. I am not really the sort who will get all stressed about not having a regular debut. It will work out just fine for me," she believes.
The films that have been a part of her resume are Yeh Faasley, the unreleased Sharafat Gayi Tel Lene, Sahi Dhande Galat Bande and The Best Exotic Marigold Hotel with Dev Patel. A graduate in finance, Tena insists she's all prepared with a back-up plan if she is unable to make it in the big bad world of films. "I have always loved balance sheets and profit and loss accounts. God forbid, if this doesn't work out, I'd work in a bank," she giggles.
So how did acting happen to this chirpy girl? Instantly getting into a 'stars in her eyes' mode, she replies, "Around my eighth standard, I realised that nothing moves me more than films. I would cry looking at a sad scene and feel weak in the knees whenever I saw a romantic movie. The 'ting' moment happened in my head and I thought that this just feels right."
Dev Patel is Jim Carrey on 500 Red Bulls

Sharing screen space with Dev Patel was like adding another feather to her already decorated cap. "He is incredibly funny and supremely energetic. The best way I can describe him is that he is Jim Carrey on 500 Red Bulls," she says. "He's also incredibly talented. Each time he would do a scene, each take would be hugely different from the previous one. It would leave me wondering, 'Oh wow!'  He's got a lot of versatility," Tena smiles.
And how is she preparing to deal with the imminent rumours that come as a part of the package for being in this profession? "I am waiting for the link-ups and the crazy stories. Who wants a squeaky clean image? I'd love it, if all of that happens. I am going to play it the other way around and fuel the rumours. It's going to be great fun. It's so boring to be diplomatic."