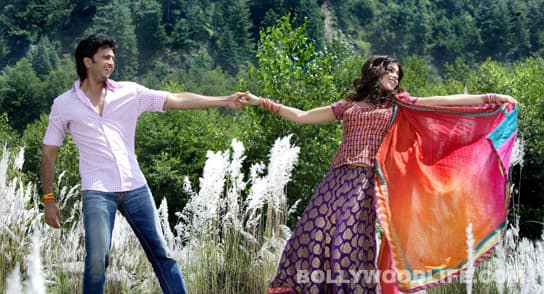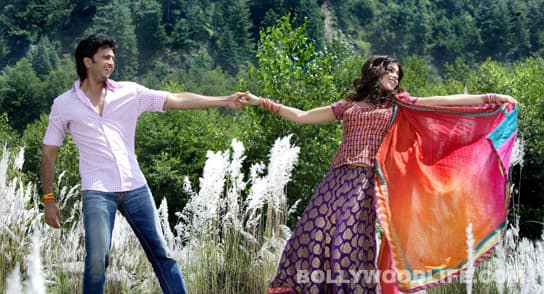 Music director: Sachin-Jigar
Lyrics: Mayur Puri and Priya Panchal
Rating: 3/5
The songs of this Riteish Deshmukh-Genelia D'Souza love story are sweet and entertaining, but not fresh
Sachin-Jigar is a young duo that is still trying to make it to be the big league as composers. They did deliver a melodious yet edgy soundtrack with Shor In The City and their Party abhi baki hai track from F.A.L.T.U  did do well on the dance floor, but their last film Hum Tum Shabana was nothing great. This is their first commercial romcom and the music directors had a great opportunity to showcase their versatility with this one. But Tere Naal Love Ho Gaya (TNLHG) is just about okay.
First up is Piya o re piya, which has three versions – the original, the sad version and the remix. Atif's voice definitely suits the remix a lot more than the other two. In the original, you wonder if Atif was the right choice for the song. It seems as if he can sing only in one pitch and hit only the high notes, no matter what song he sings. Pritam somehow loves Atif's voice texture and has used him repeatedly over the years, just like he has Mohit Chauhan. But perhaps a different singer would have made the song sound better. Thankfully, Shreya Ghoshal adds the much needed smoothness to Piya, making it a decent and listenable song. Atif also sings Tu mohabbat hai,, which has a nice ring to it. The remix sounds much better with the added beats and rhythm.
Jeene De, sung by Mohit Chauhan, is the best song on the album. This one has a coffee house version and it sounds even better because of the guitar, drums and bongo combination.
Fann Ban Gayi is an item song with a Rajasthani touch. But it doesn't have the dhinchak element so necessary for a number like that, especially if you want to make a chartbuster of it. Thankfully, it stays away from vulgar lyrics. Sunidhi is not given the scope to do anything new in this one. We have heard her sing many of these fun numbers before. Another dance number, Pee pa ho gaya is just about timepass.
These days every album has remixed versions and TNLHG has four remixes. They are quite good and work as separate songs too. A video on one of these remixes should really help raise interest levels for the film.
All the songs are hummable, but the fate of this album relies highly on the success of the film. Generally, songs promote a film, but in this case if the film does well, the music could go on to do well too.