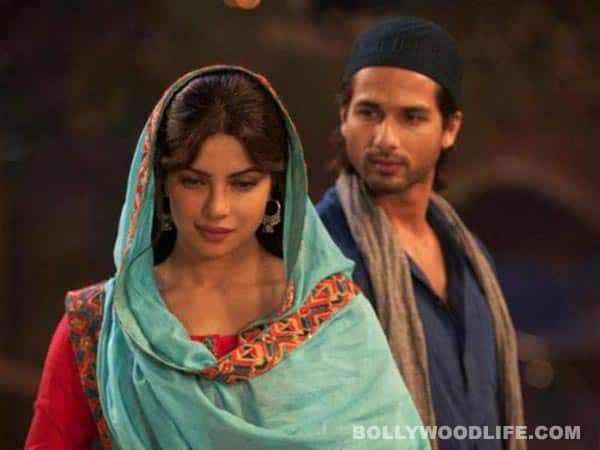 This Kunal Kohli romcom brings out the crackling chemistry between Shahid Kapoor and Priyanka Chopra
Our reviewer, who is currently watching director Kunal Kohli's Teri Meri Kahaani, texted us to say what she thought about the film so far. "The movie spans three different eras and only two have unfolded until the interval – Mumbai, 1960 and London, 2012. The Lahore, 1910 story will be told post interval," says our reviewer.
But despite finding the film interesting, our critic did not enjoy the slow storytelling. "It is entertaining, but the pace is slow. Shahid Kapoor and Priyanka Chopra's chemistry is good. There are love triangles in all three eras. So will have to wait to find out if the lovers come together in the end or not."
Guess we'll have to wait for the full review to find out if this love story manages to win hearts or not!