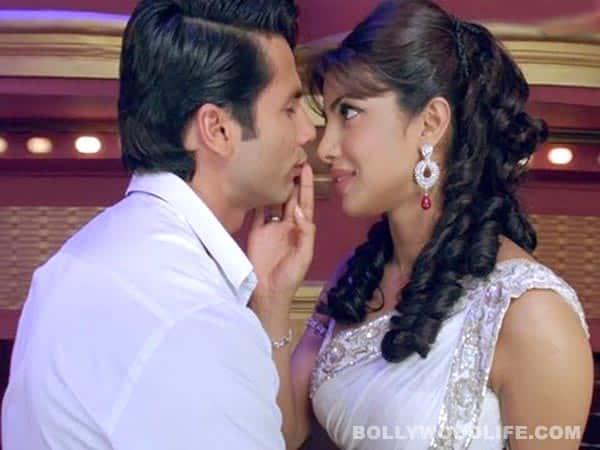 Watch Shahid Kapoor trying to imitate Shammi Kapoor while wooing Priyanka Chopra
The theatrical trailer of Kunal kohli's comeback film Teri Meri Kahaani didn't manage to impress us very much, but the 'Jab se mere dil ko uff' song made us hopefull yet again. Composed by Sajid-Wajid and penned by Prasoon Joshi, this racy number is so far the best thing about the Shahid Kapoor-Priyanka Chopra-starrer. A throwback to the era of Shammi Kapoor, Shahid tries hard to imitate the 'Yahoo' legend's steps and somehow manages to make a mark. Priyanka looks gorgeous as usual and gracefully matches Shahid's moves. Jab se mere dil ko has been sung by Sonu Nigam and Sunidhi Chauhan and their high energy rendition elevates the mood of the song. We hope the makers of TMK have more such pleasant surprises in store for the fans of Shahid and Priyanka. Did you like this rock and roll track?
ALSO READ: Shahid Kapoor is a tough nut
TERI MERI KAHAANI: What really happened!