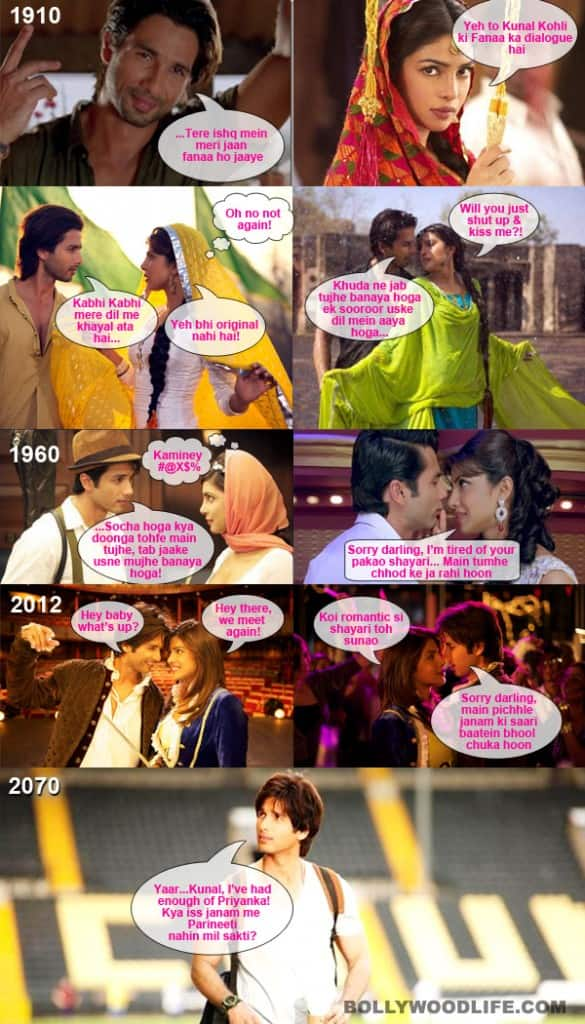 Promos of the Shahid Kapoor-Priyanka Chopra starrer set us thinking. Is their love story as mushy as it looks?
Shahid Kapoor is all set to follow Priyanka Chopra through three lifetimes in Kunal Kohli's upcoming movie, Teri Meri Kahani. But  apart from stalking his lady love, the chocolate boy of B-town town has one more passion. And do you know what that is? Reciting shayari! Yup, you got that right. Darling Sasha is obsessed with those romantic lines. But does Piggy Chops enjoy being an avid listener? It certainly doesn't seem so!
The story that develops over a period of 100 years becomes a tad bit more interesting once we throw in some quirky twists. But will this saga have a happy ending? Read on to find out!