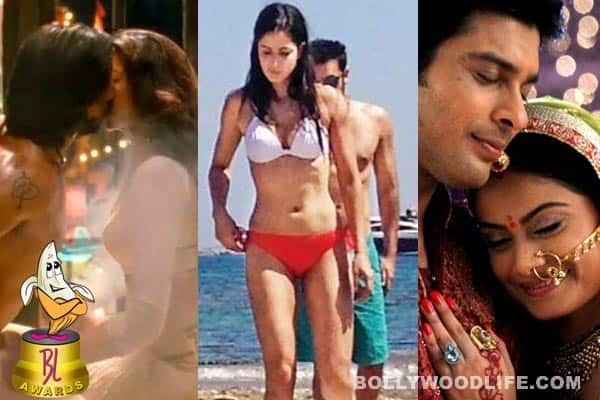 The 3rd BollywoodLife Awards 2013 results will be out tomorrow on the first day of the New Year!
Shahrukh Khan, Salman Khan, Aamir Khan, Katrina Kaif and Deepika Padukone are waiting with baited breath, we know, to learn the results of our fun, offbeat, totally wacky awards that rival Hollywood's famous Razzies, Bollywood's own Na-Real awards and the Kela awards. We dare to be different, are bolder and, just like filmmaker Karan Johar's chat show, we are as interested in the real lives of the stars as in their reel ones. We're sure BollywoodLifers who have participated in this year's polls and voted in large numbers are eagerly waiting to find out what the results are. As we close down the polls today, we promise you the results and the list of winners in their respective categories tomorrow. And for those of you who missed it, take a look at our fulltoo paaglu awards categories that range from 'Crybabies of Tellyland' to 'Auntiji of the Year' and 'Sizzling Hot Bed Scenes of 2013', and their nominees:
1. Who had the worst peek-a-boo moment?
2. The sexiest bedroom scenes of 2013
8. Television's zero chemistry couple
10. Television's ageless beauties