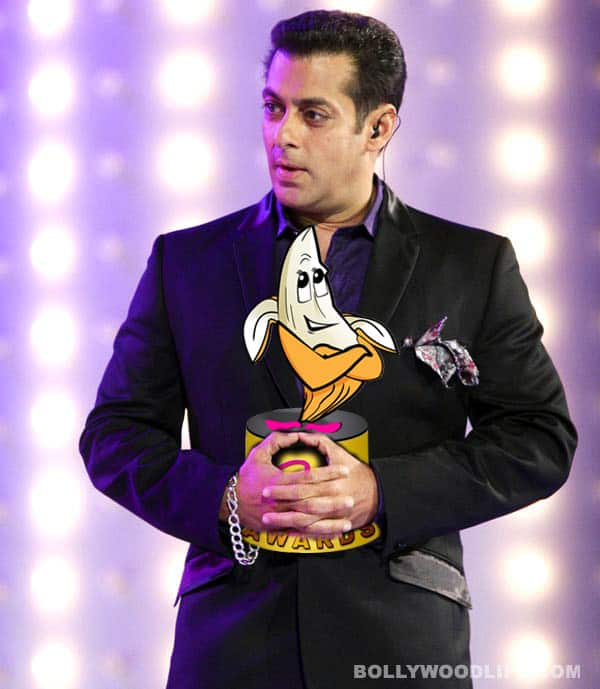 Though the bhai of Bollywood isn't very regular on social networking sites, he has managed to win more votes from his fans for his presence on Twitter than either SRK or Big B…
From addressing social issues to making nasty comments, celebs have done it all on Twitter. Since Bollywood has a few regulars who post everything from pictures to thoughts to controversial statements, we thought of coming up with the 'Blue Bird of the Year' award for celebs who are followed by their loyal fans to stay connected with the latest updates on their lives and their notorious acts. The nominations included popular B-town celebs like Amitabh Bachchan, Shahrukh Khan, Salman Khan and more notorious ones like Poonam Pandey and Kamaal R Khan.
Of them all, Salman Khan received the maximum votes in the Blue Bird of the Year category. The Jai Ho actor got 43 percent (1,759) votes, leaving Shahrukh Khan to take on the second slot. Deepika Padukone's Chennai Express co-star received 42 percent (1,711) votes. We all know Amitabh Bachchan is quite regular on the social networking site with his everyday experiences, but Big B managed to attract only 8 percent (327) votes. The new and most controversial Khan on the block – Kamaal R Khan, who is known for his nasty comments on Bollywood actors and filmmakers – wasn't liked much for his acts. He managed to draw only 4 percent (162) votes. Though the desperate for publicity babe Poonam Pandey posted numerous pictures of herself on Twitter, she received only 3(123) percent votes despite all her attempts to pull in the eyeballs.