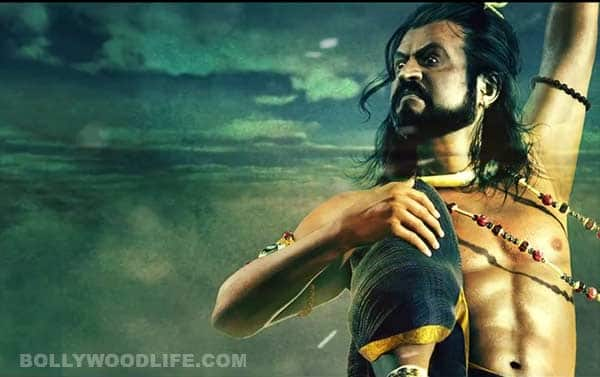 Kochadaiiyaan's release has been postponed yet again. And now we have begun to wonder if the delay is really genuine anymore
Rajinikanth's much-awaited film Kochadiiyaan was supposed to hit the theatres this Friday. Rajini's fans were more than excited for the film's release. The Southern matinee idol's film was supposed to have a grand release worldwide in approximately 6000 screens. What more, a multiplex in Chennai had already sold 13,000 tickets! Some theatres were going to host the first show at 4am and some people had especially made travel plans to Chennai to enjoy the frenzy around Rajinikanth's film. However, the filmmakers announced the delay in the film's release date once again! We are sure the fans are disappointed by this news, especially those who had made their weekend plans revolving around Rajinikanth's Kochdaiiyaan.
On Wednesday, the filmmakers released the special song Koottam seru kosham podu to celebrate the film's release which was slated for this Friday. However, last evening they announced that the release date has been postponed yet again. We have now lost the count of the number of times Kochadaiiyaan has been delayed. We wonder if Soundarya Rajinikanth and the team are under-confident about the response that the film will receive? Or was this delay a pre-planned strategy? Has the film been postponed as a publicity gimmick this time around? 2 days before a film's release, filmmakers generally engage in promotional activities, don't they? Then how is it that Kochadaiiyaan was still incomplete, we wonder…
Well, Rajinikanth's Kochadaiiyaan is now expected to hit the theatres on May 23. Fingers crossed! Hopefully the filmmakers won't come up with a new reason for delay this time. Also, we doubt if the makers will manage to have a grand release on May 23, considering there are quite a few releases slated for the same day. Against all odds, if the filmmakers actually have a genuine reason for postponing the film's release over and over again, we wonder if they will manage to create the same kind of furore among the fans yet again. Or will this constant delay be a spoiler? You tell us, peeps!