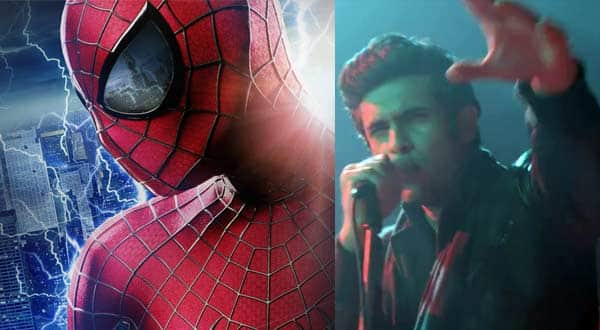 Na jaane kyon by Strings was the last Spider-anthem and did really well. Will this one be as good? Find out…
Sony Music India has come up with the latest Spider anthem for the upcoming sequel, The Amazing Spider-Man 2. The superhero flick based on the comic book adaptation of the same name by Marvel, will not be presenting a Hindi song in the film for the first time. If we recall, Spiderman 2 in the previous franchise also had a song Na jaane kyon sung by the famous band Strings. This time over the song Main hoon, is sung by Sanam Puri from the Indie pop band Sanam. The song is composed by Sanam on the lyrics of Samar Puri and Manoj Yadav.
The song is inspired from the Spiderman series. Although not as good as the Strings song, this song will definitely be a hit among the fans of the comic series. So go ahead BollywoodLifers, have a look at the video of the song and let us know as to whether you like it or not.