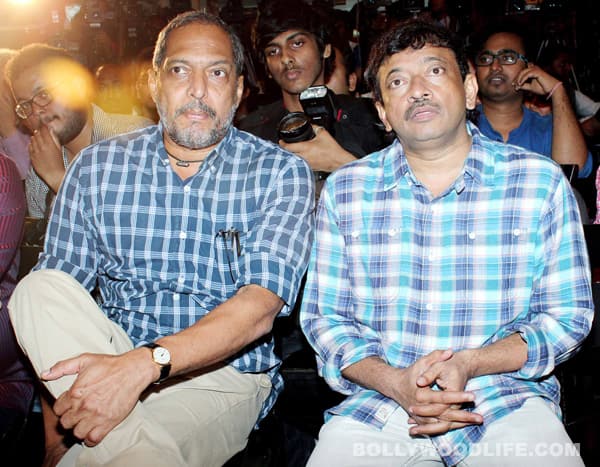 The reclusive actor was in form as he fielded questions and even took a few friendly jibes at RGV at an event to launch the music of the Sarkar director's latest film
Nana Patekar is a 40-year veteran of the screen, a self confessed recluse. He waxed eloquent last night at Café Leopold at the music launch of Ram Gopal Varma's latest movie, The Attacks of 26/11. Patekar spoke to the press with unusual frankness, which told us that the actor has really invested his heart and soul in the film. And it showed in the manner in which he spoke to the people gathered at the event.
The music launch of 26/11 took place at the same location where two of the ten terrorists launched their initial strikes in the first wave of attacks on the city. The audience was mainly foreign and local media; the tightly packed Leopold café was closed to patrons. The mood was sombre as Varma and Patekar launched the music of the film, and showed off a few teasers from the movie, including the attack on Leopold. Incidentally, the owner of Leopold Farzad Jehani was present at the event too, and has played himself in the film.
Nana, who plays Rakesh Maria in the production, also said that Ram Gopal Varma has made a good movie after a real long time. And RGV sheepishly grinned at the comment, which had a strong ring of truth to it. At the same time, Patekar insisted that he didn't see this particular story in the same light that he sees his other projects. "This is not a 'film' that we have made. A film is for entertainment. Who will get entertained looking at such a horrific incident again? I don't want to suffer the horror and the pain, yet it is important to remember these things, and reflect on it so that it doesn't happen again." said Nana.
Amen to that!