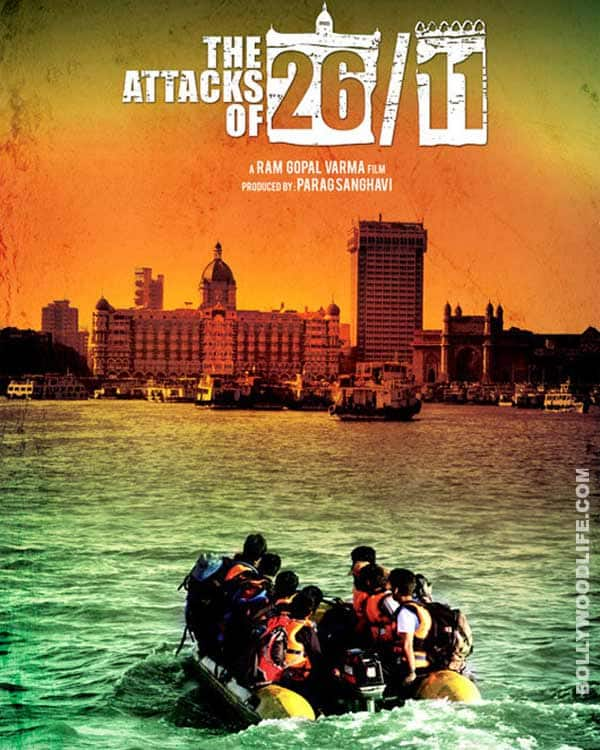 The new poster of this Ram Gopal Varma thriller, that is slated to release on March 1, 2013, is out
Starring Nana Patekar and Sanjeev Jaiswal, The Attacks of 26/11 is finally ready to hit the screens in March. Ram Gopal Varma has managed to make the film despite the many hitches he faced. The new poster is obviously designed keeping the 26/11 catastrophe in the mind – how the terrorists arrived in a rubber dinghy and held Mumbai hostage for 60 hours. Although the terror caused by them is something that can't be forgotten, it's still a debatable topic if RGV should have had made this film or no. He has many supporters and detractors alike.
The poster looks realistic and we hope that the film is made along similar lines; not with exaggerated scenes and hammed up performances. The incident shook the whole nation after all, and the least we expect from RGV is to make a movie that presents a clear picture of what happened that day rather than spicing up such a serious issue with unnecessary elements.