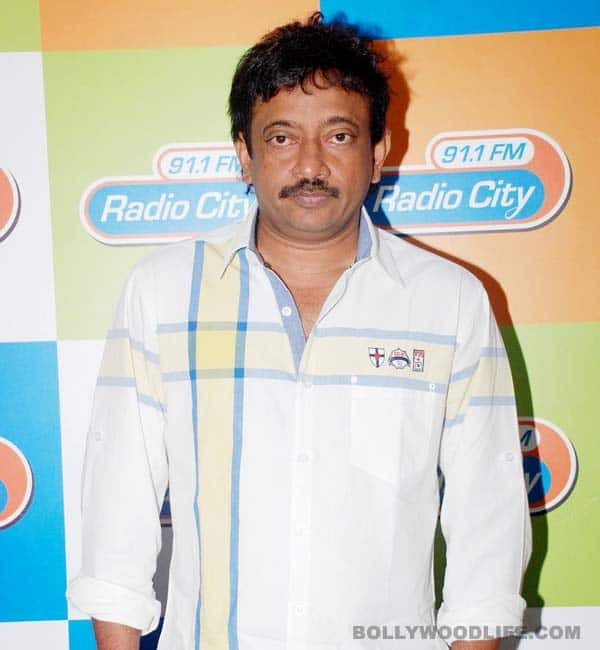 The eating joint was one of the places attacked on November 26, 2008, by Pakistani terrorists
Leopold Cafe was one of the key targets of the brutal 26/11 Mumbai attacks. And five years down the line, filmmaker Ram Gopal Varma has decided to release the first song of his new film The Attacks of 26/11 at the same cafe on February 6.
While Varma had trouble getting permission to shoot his film at several authentic locations, where the terror attacks actually happened, the owner of Leopold Cafe, Ferzad Jehani, supported the filmmaker and helped him recreate the events at his cafe, which led to ghastly attacks in 2008.
The director is now set to release a song from The Attacks of 26/11 at the eating joint, exactly at the time when the terror attacks began on the cafe and the city. "There's only one song in The Attacks of 26/11, a background song sung by Sukhwinder Singh and composed by Rushin. We are launching this song video on February 6 at Leopold Cafe where the attacks first started and precisely at the same time as when the attack happened," said the director on his social networking site.
Varma feels the cafe epitomises the resilient spirit of the city. "I was overwhelmed with the spirit of Ferzad, the owner of Leopold, who reopened his place just three days after the incident and the spirit of Mumbai people was such that it was packed," said Varma. "A customer, who ran away at the time of the attacks, came and told Ferzad 'I came back to finish my beer'. So, in spite of the tragedy that happened there, I felt releasing my song to be a fitting tribute to the incident. Also, the song marks the celebratory spirit thereby signifying that we won't be cowed down," he added.
Interestingly, Varma has not only invited the management team of Leopold Cafe for the song release, but also some of the customers who survived that night. "The initial pre-shoot visit of the film unit was traumatic. But now I look forward to the song release in my cafe and even more the movie's release," said Jehani.
MUST SEE: Sanjay Dutt, Sunny Deol or Rahul Bhatt – Who can play David Headley?