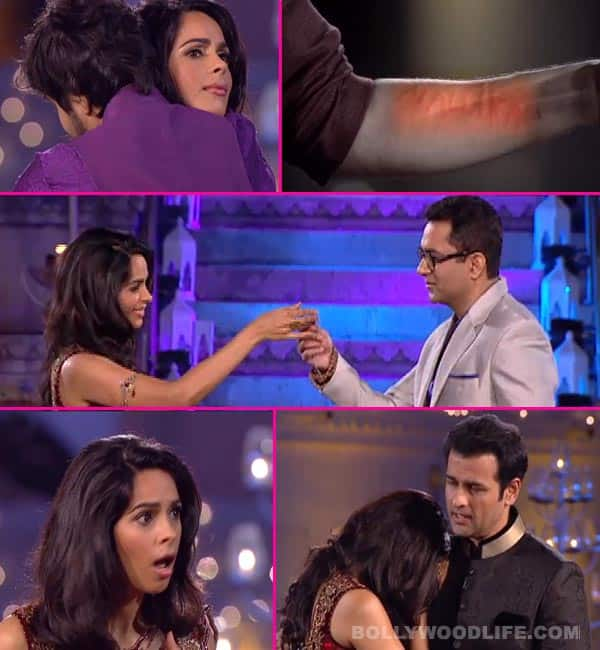 To sift through 30 men vying for the attention of one woman is not going to be an easy task!
Mallika Sherawat has announced that she is looking for true love on The Bachelorette India – Mere Khayalon Ki Mallika. Will she find it or not is a question we'll leave for later.
The promo looks interesting and entertaining enough to sit and watch it with a bowl of popcorn. They say the show is very much real and so is the drama. While we beg to differ, we can't deny that this one is going to make us sit up and take notice.
Men from all over the world had sent in their entries to be Mallika's 'one-love' and out of 1,27000 entries, only 30 have been shortlisted. In the first episode people walk in with gifts for the gorgeous babe like books, anklets, and someone even dared to inscribe Mallika's name on their arm – how stupid!
Mallika in her dramatic best blushes, cries, yells and laughs at all the gestures and gracefully accepts it. Now we've seen Rakhi Sawant do it before, however Ms Sherawat shows a lot more class and originality with it – how real is it, guess that's something we'll never figure out.
The promo makes for an interesting watch and we believe the show will give us lots of giggles. So tune in to Life OK on October 7 at 9:30pm to watch this hilarious but entertaining new reality show.