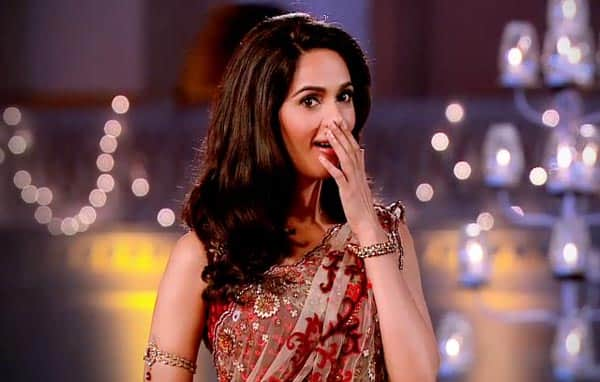 The recent promos showed that the suitors who were given the roses at the rose ceremony returning them to Mallika
The Bachelorette India – Mere Khayalon Ki Mallika has 30 suitors have come to woo Mallika Sherawat. At the end of every week, the bold babe gifts everyone roses barring one or two who get eliminated. Today, however, something new will happen that leaves the actor in a shock. The suitors come one by one and return the roses offered to them with a grim expression. Rohit Roy and Mallika are left speechless and shocked.
Then, Karan Sagoo – one of the suitors explains that today all the roses are only for Mallika. And then they bring in the cake and sing happy birthday in Hindi. The day of surprises doesn't end there for the Murder actor. Rohit connects Mallika to her family and friends in Haryana. But when Mallika turns around, she sees her Maasi (mom's sister), bhabhi (brother's wife) and best friend waiting to greet her. Apparently the actor will be meeting them after 12 long years.
Mallika's relatives then start questioning the suitors and name a few of them as their favourites. The suitors then organise a kiddie party for Mallika.
All in all, it was Mallika's best birthday ever, claims the actor. And we'll agree!
[jwplayer mediaid="281754″]