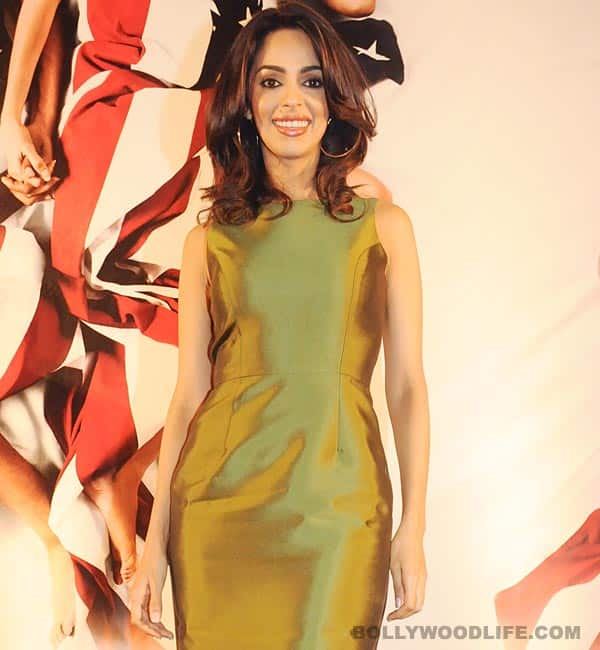 It's not a new thing for the star to be called names, but the recent episode of The Bachelorette India Mere Khayalon Ki Mallika showcased a new face of her so-called suitors
In the recent episode of The Bachelorette India, three of Mallika Sherawat's suitors Vinay Jhamb, Vijay Singh, and Karan Sagoo got into a verbal fight as they accused each other of speaking ill about Mallika.
It started with Mallika meeting all the suitors and asking them if they had anything to tell her or reveal. Vinay immediately stood up, accused people of being on the show to gain popularity to enter showbiz. He accused Krishna Chaddha of falsely claiming that Mallika expressed a desire to kiss him off camera after their date. He then accused Vijay of being double-faced. He even said that Karan heard Vijay saying that he was never interested in Mallika and that she is a prostitute.
Karan forcefully accepted that he truly did hear Vijay saying these things even though no one else did. And the reason he never told Mallika about this earlier was mainly because he didn't think it was his place to make comments on other people.
Hearing this, Jagjit Singh Atwal said that Vinay is the one who has been calling Mallika names. The body builder added that after the Mahesh Bhatt episode, Vinay was talking about how the director was not a father figure; instead he used Mallika sexually during and after Murder. And that Mallika is a slut.
After hearing and witnessing this, Mallika bursts into tears, threatened to quit the show and walked out. After three days, she called Vinay, Vijay and Karan for an elimination date. Again the three men were given a chance to explain themselves and make a point post which Mallika was to decide who stays on the show and who would leave. Now we all thought, besides Karan she will ask the other two to pack their bags and move on, but that didn't happen.
The boys were kept in isolation from the rest of the suitors. The next day was filled with games and light chatting as though nothing ever happened. At the end of the episode, Mallika decided to forgive everyone and start with a clean slate.
We would like to believe that Mallika took this show to find true love and if that really is the case why did she forgive her abusers. No self-respecting woman will tolerate being called a slut or prostitute then why did Mallika change her mind. Was the whole stunt just a TRP gimmick or is the actor used to these accusations and decided to move on. Or is the real reason that since she had no real proofs besides what she heard from others, she decided to give them another chance. Tell us Mallika, what was the real reason?