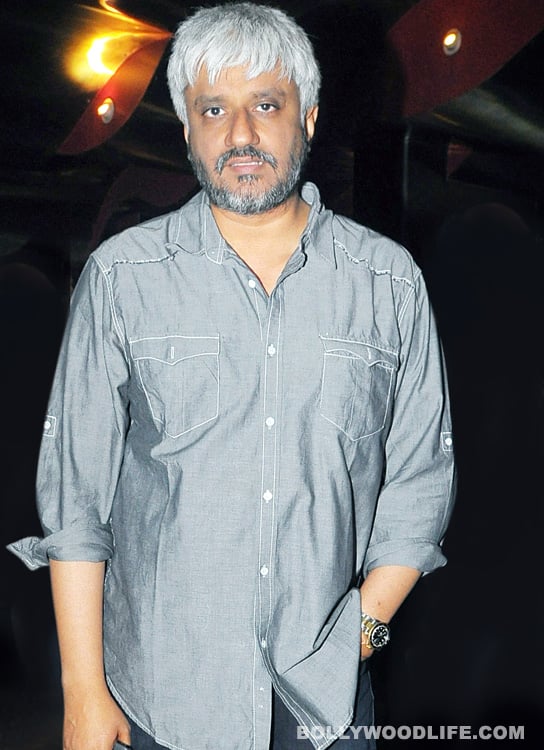 After directing his first film Jaanam way back in 1992 with Pooja Bhatt, director Vikram Bhatt has gone on to make 21 films. He recently completed 20 years in the industry
In a career spanning over two decades, the controversial director has delivered some hits like Ghulam, Raaz, Kasoor, Aawara Paagal Deewana and 1920 but he has also given a string of total stinkers along the way. We take a look at the times when Vikram Bhatt got it right, his Hollywood inspirations and how he has managed to survive in the industry despite some unpardonable duds
Ghulam (1998): Inspired heavily from 1954 Hollywood classic On the Waterfront, Ghulam is considered one of Vikram Bhatt's better works. Aamir Khan exerted himself and pulled off the demanding character of Munna in this action drama. It was the biggest hit of Vikram Bhatt's career.
 Kasoor (2001): An out-and-out replica of Hollywood thriller Jagged Edge, this thriller had promised to offer something different to the audience, but failed to deliver on the promise. Though the film received mixed reactions, many felt that Vikram didn't do justice to the engaging tale. Nevertheless, the film caught immediate attention for Lisa Ray's sizzling presence and some hummable numbers.
Raaz (2002): Clearly, its one of his most memorable movies. In fact, Raaz, starring Bipasha Basu and Dino Morea helped enrich Vikram's portfolio. Vikram also set the cash registers ringing with this spine-chilling horror flick.
Aap Mujhe Achche Lagne Lage (2002): Vikram tried to delve into a mainstream love story with this film but it was a complete downer. Hrithik Roshan and Amisha Patel had tasted overnight success with their debut film Kaho Na Pyar Hain and Vikram decided to cast the newly emerged star pair in his film. Thanks to film's clichéd story, AMALL tanked at BO.
Aawara Paagal Deewana (2002): Much to his detractors' surprise, Vikram Bhatt experimented with a genre he's hardly associated with and delivered a good comedy flick. Though it didn't receive great reviews, the film went on to become a hit.
Deewane Huye Paagal (2005): Loosely based on American comedy film There's Something About Mary, Bhatt's Deewane Huye Paagal just didn't manage to impress. Touted as a comedy, it just didn't have what it takes to make the audience laugh.
 1920 (2008): After giving a seemingly never-ending string of flops, Vikram returned to what he does better – horror. Before its release, 1920 was touted as the classic spine-schilling film. It managed to set up a chilling mood and scare the audience in parts, but didn't manage to earn profits at the BO
 Shapit (2010): Watchable in parts, Vikram Bhatt's Shapit gave a promising start, created an intriguing drama but ended with a whimper. Enjoyed mainly by college goers Shapit's over the top hysteria, never ending screeches and bludgeoning background score killed its otherwise hatke plot.
Today, after completing 20 years in the industry and making over 20 films, Bhatt is ever-willing to take risks. He has received criticism for making duds like Madhosh, Footpath, Jurm, Elaan, Ankahee but he has also played a launch vehicle for stars like Bipasah Basu, Aftab Shivdasani and Aditya Narayan through his films. He even gave a second break to Mithun Chakraborty's son Mahakshay with Haunted 3D. Currently, he is busy working on his upcoming thriller Dangerous Ishq­‑ a comeback vehicle for Karisma Kapoor.