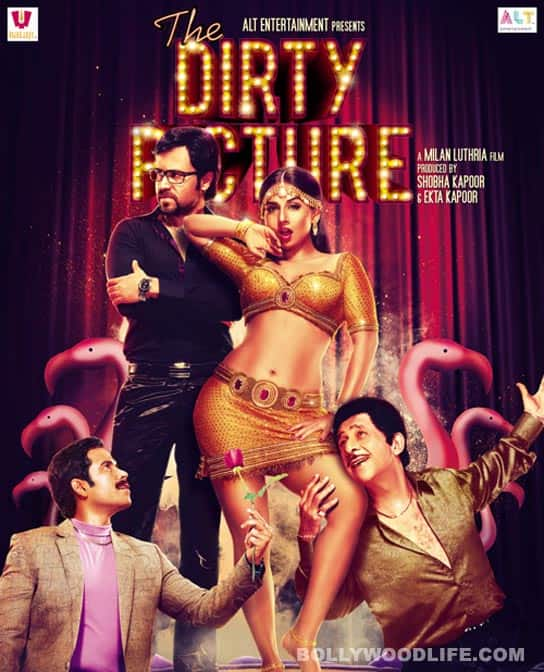 In his 100th column, Cineswami takes a look at how the censor board's rating system affects an adult film's chances of selling satellite rights
From the success of films like Ek Tha Tiger, Jism 2 and Kyaa Super Kool Hain Hum, it would seem that the business of Bollywood is in rude good health. Unfortunately, the reverse is true, at least for the last two films mentioned.
A Salman Khan film may be critic proof and audience friendly, as it is mostly harmless pap. But Jism 2 and Kyaa Super Kool Hain Hum and even – one shudders to club it in the same category – Gangs of Wasseypur have adult content and are rated as such by the august Central Board of Film Certification (CBFC). The rating has a huge impact on the film's economic structure. Once a film has been CBFC-rated and released, the filmmakers deploy cuts and edits to make it television friendly and resubmit it to the ratings body. According to the powers that be, A-rated films cannot show on Indian television, only U and UA films can. And following the furore over The Dirty Picture, UA films can show only in the graveyard 11pm slot, when most honest Indians are fast asleep and those who are not are up to no good, definitely not glued to the telly.
And why should all this make any difference? It does, because most medium and low budget projects rely on television rights money to actually get the film made. The television rights are pre-sold and the makers use this money towards the production of their film, thus reducing their upfront capital expenditure.
Now, the CBFC has unilaterally decided to stop re-rating A films, saying that it is not in their constitution to rate the same film twice. This effectively means that films bearing an adult tag cannot show on television, ever, thus depriving filmmakers a significant percentage of their income. They can re-edit the film, bleep cuss words and remove lovemaking scenes till they are blue in the face, but the CBFC won't even look at it. And therefore, it won't play on television.
The reason for the CBFC's petulance is that they had suggested that The Dirty Picture air at 11pm, only for the Film Certification Appellate Tribunal to tell them that their job was to certify films, not decide time slots. So, what better way to deal with this than not do their jobs at all? After all, India has a non-functioning government, so why shouldn't a government body follow suit?
As ever, the indefatigable Mukesh Bhatt will take up cudgels on the issue. "This is a very serious matter. Now, there is no other way but to lock horns with the government. We might require judicial intervention failing which the entire economics of the film industry will go haywire," he said. He would, wouldn't he? All his films are A-rated, so he obviously has a vested interest. Meanwhile, while this rages on, Internet enabled India has access to all kinds of 'A' material and even porn with just a few clicks. Jai Hind.