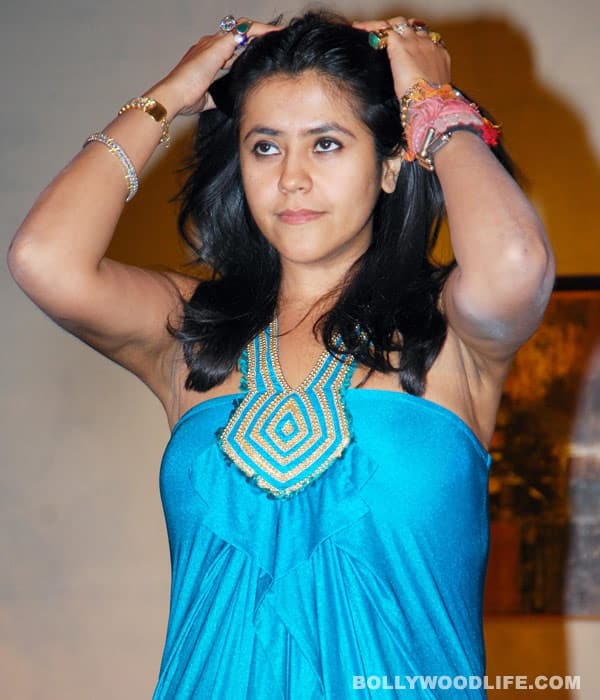 Three weeks after the telecast of the Vidya Balan-starrer was stopped, the television czarina refuses to give in
Ekta Kapoor seems to have taken the saying 'Hell hath no fury like a woman scorned' very seriously. Three weeks after the Information and Broadcasting Ministry stopped her movie The Dirty Picture from being screened on television, Ekta is still furious. And she is refusing to back down from the fight. The buzz is that she met officials from the Central Board of Film Certification and made it very clear to them that she will use all means necessary – even fighting dirty – to be allowed to air the film on television. We hear Ekta has brought together several heavyweight filmmakers to lobby for her film as all of them believe that what has happened to The Dirty Picture can happen to their films too in the future. One of the filmmakers is Mahesh Bhatt. And why not? He does have his Jism 2 to think about. He couldn't afford for Sunny Leone's raunchy act to face the same fate as Vidya's dare bare show.
TDP was to air on Sony at noon and at 8 pm on April 22. Ekta had presented the movie to the Censor Board to grade it for television viewing. The Censor Board passed it with an U/A certificate after suggesting 59 cuts. Ekta agreed to the cuts. However, just before the scheduled broadcast, the I&B Ministry stepped in and stated the film should not be telecast before 11pm. I&B officials later revealed that they took the step on the advice of the Censor Board. This left our Kapoor gal fuming. Understandable, isn't it? First, the censors allow the film to be telecast and then they backtrack at the last moment. You can just imagine the losses that she and Sony have incurred over the issue. (Whether TDP should be telecast on television or not is a different debate altogether.) No wonder then that she roped in veteran filmmakers Mahesh Bhatt and Ramesh Sippy to support her during her meeting with the Censor Board officials. This did not go down well with Leela Samson, the CBFC chief. Ekta told a national tabloid that she hopes the issue will be resolved soon, but we wonder, considering the way things stand now, if that is possible.