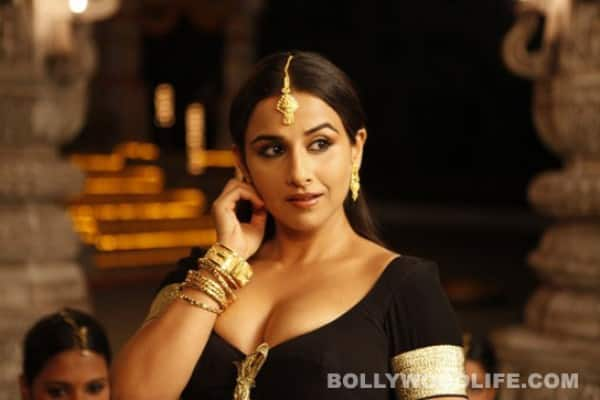 The Vidya Balan film will not be allowed to broadcast during prime time, even after going through 58 cuts

Sony was scheduled to air The Dirty Picture at 12pm and 8pm on Sunday, but a last minute verdict by the Information and Broadcast Ministry of India has stalled the broadcast of the Vidya Balan film. This move came after the High Court had already cleared the 2011 hit after 58 cuts and issued a U/A certificate.
The channel hasn't made it clear when the film will finally be aired, but this decision has definitely come as a big blow to the channel. The viewers were caught completely unawares as full page adds in newspapers and TV promos on Sunday morning advertised the broadcast of the film. But just at the time when the movie was scheduled to start, the channel displayed a message: For unavoidable reasons we regret to inform The Dirty Picture will not be telecast today. Any inconvenience caused is deeply regretted. While Sony has refused to make any comments to the media at this point, the lead actor of the film Tusshar Kapoor gave a statement on Twitter saying, "Really unfortunate that after all the necessary cuts and a valid U/A certificate.The Dirty Picture could not be telecast today on sony tv!In light of recent events that exposed the dark side of Bollywood, The Dirty Picture was well timed as it depicts a similar harsh reality!Sad that inspite of being acclaimed for it's entertaining realism & having won 3 National Awards the regulatory forces have stalled the show (sic)."
Tanuj Garg, CEO of Balaji Motion Pictures also commented on Twitter. "Sorry to everyone who's been messaging and calling this morning. Been on the phone continuously. It's unfortunate that even after …a valid censor cert being in place, the telecast was held!The cuts made to TDP were done in a manner that would not offend the larger populace but completely retain the film's creative integrity!Despite the cuts and a CC, forces in Delhi decided to hold the telecast!The Dirty Picture trending.That's the point abt its popularity.The most discussed& celebrated National Award-winner is nt allowed 2telecast (sic)," he wrote.
Now, when the channel will finally decide to air the movie remains to be seen. But we wonder why the film was put through 58 cuts if in the end the channel was going to be ordered to broadcast it after 11pm!