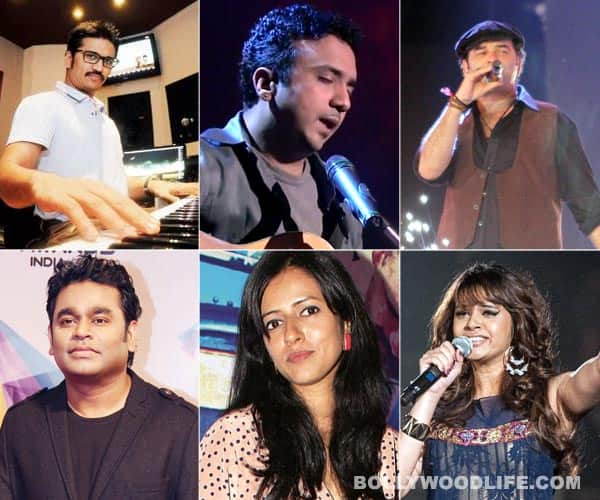 Bollywood's music scene is bursting with new talent and a variety of singing styles, as music directors experiment with various sounds
AR Rahman's revolutionary methods of composing music changed forever the way we look at Bollywood music. He brought in digital sounds and top of the line technology into recording studios. Over the years his Chennai studio has become an example of progressive music making. He also played a big role in taking Bollywood music to the world with his Oscar-winning Jai ho from Slumdog Millionaire. But apart from the big changes that we have seen coming into Hindi film music, there have been strong undercurrents too. The future trends of Bollywood music rest in the safe hands of the likes of Amit Trivedi, Vishal-Shekhar, Swanand Kirkire, Sneha Khanwalkar, Ram Sampath, Sachin-Jigar and the many more newcomers, and it looks like it will be an amalgamation of progressive world sounds, technology and Indian roots.
Folk influences
Peepli Live, Gangs Of Wasseypur and Matru Ki Bijlee Ka Mandola are great examples of filmmakers turning to their roots when it comes to the subjects they are composing for and, in turn, to folk music. Some amazing fusion sounds have come to the fore as these traditional melodies have been blended with western styles. But pure folk sounds too have found their way into mainstream music, and this will be the future of Indian film compositions.
A myriad authentic voices
There was a time when playback singing rested on the shoulders of just three or four main singers of the time. After the Lata Mangeshkar, Asha Bhosle, Kishore Kumar and Mohommad Rafi phase came the time of Udit Narayan, Alka Yagnik, Kumar Sanu and Kavita Krishnamurthy; later, it was a realml dominated by Sonu Nigam and Shaan. This kind of monopoly is now a thing of the past. A variety of independent voices have made a foray into playback singing, and have brought different singing styles into B-town.
Whether it's jazz singer Shefali Alvares crooning to Tu mera hero from Desi Boyz and the Ek Mein Aur Ekk Tu title song or rock singer Suraj Jagan crooning Give me some sunshine from 3 Idiots and Jaa chudail from Delhi Belly, sounds – they are a-changing. In fact, Vishal Dadlani and Suraj bring their heavy voice and rock sensibility to Bollywood numbers, making them sound more authentic. Similarly, singers like Mohit Chauhan and Anushka Manchanda bring in their Indie-pop influences. Others like Shalmali Kholgade and Shilpa Rao bring freshness to playback singing.
Even folk singers from the heartland like have been used to great effect – remember Emotional atyachaar from Dev D and O womaniya from Gangs Of Wasseypur?
Content is king today and music composers are open to experimenting with voices from all over to bring authenticity to their music and thus to the subject of the film. This advent of rock, jazz, folk, heavy metal and pop singers will effect more change in coming days.
Collaborations
Akon can easily slip into a B-town dance number like Chammak challo and so can Kylie Minogue, who sang the Punjabi dance hit Chiggy wiggy. And we expect a lot more collaborations with western artistes. But apart from that, we see the emergence of a movie soundtrack with various artistes and composers collaborating to produce a hatke result. The days of one soundtrack, one composer could be over. Soundtracks like that of Nautanki Saala and Bombay Talkies might be the forerunners of this wave.
Electronic Dance Music
We haven't seen EDM in its purest form in Bollywood yet, but many party numbers have now incorporated it – Angrezi beat from Cocktail, Slowly slowly from Go Goa Gone, Pardesi pardesi from Dev D, Sada dil vi tu from Any Body Can Dance and several others. In the future we hope for a lot more authentic dubstep, trance and techno, laced with digital sounds and samples.