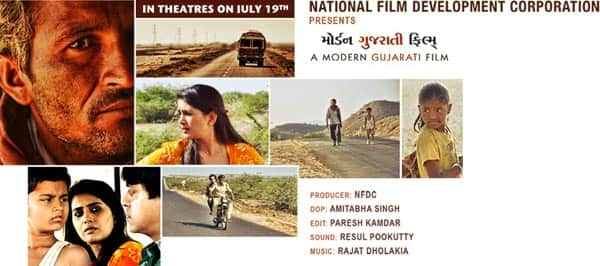 Directed by Gyan Correa, this film is a lost-and-found story of a small boy and is India's official entry at the Academy Awards 2014 in the Best Foreign Film category
Going by the trailer of The Good Road, it looks like it's more of a docu-drama than a feature film. The story revolves around a boy Adi (Keval Katrodia) who gets lost on a highway and his parents start searching their missing child. Set in the backdrop of the Rann of Kutch, the movie has been shot in real locations and in some scenes you realise that Correa has used non-actors and it seems as if he has made the film with real-life characters.
While The Good Road left behind Ritesh Batra's much acclaimed The Lunchbox in the Academy Awards race, Correa's directorial debut isn't that bad and looks promising. Although the story is mainly about a little boy's journey, there is another tale layered in the plot which showcases the real India. There is a truck driver and his cleaner who help Adi and then there is a little girl (Poonam Kesar Singh) who lands up at a roadside brothel.
Wethinks there is more to this story than what meets the eye. There are only two well-known faces in the film – Sonali Kulkarni and Ajay Gehi who play Adi's parents.
The Good Road being sent to the Oscars is surely surprising but since the film has won the National Award for the Best Feature Film – Gujarati, we're sure there is a good reason for that. While we aren't certain how far this movie will go in the Oscar race, there is every reason to not lose hope – 'coz here is a film which has a good story, shot in a raw location and is not at all slam-it-then-and-there types!
Take a look at the trailer and you'll know what we are saying!