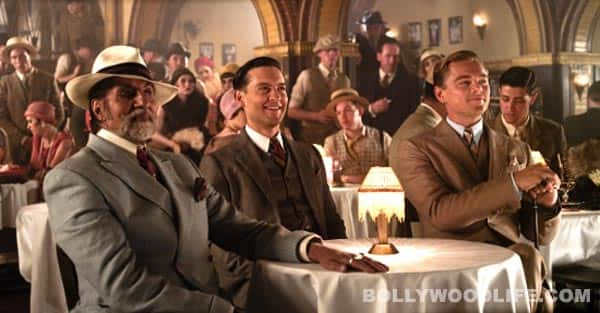 Big B makes us proud as he snugly sits with his hat amidst Hollywood stars like Leonardo DiCaprio, Toby Maguire and Carey Mulligan
The Great Gatsby was a book written by F Scott Fitzgerald based in 1922 New York and revolved around a mysterious millionaire called Jay Gatsby who was known to hold extravagant parties. And an extravagant party (one that has pretty good music playing in the background) it is, in the  trailer of the movie that goes by the same name and is directed by Baz Luhrmann. As important characters of the movie appear on screen, we see Amitabh Bachchan, impeccably suited-booted, with a beard and a hat playing the role of the notorious gangster Meyer Wolfsheim.
But unlike other actors from B-town – Anil Kapoor, Aishwarya Rai Bachchan, Irrfan Khan and Mallika Sherawat – Amitabh remains in the promo for a long while. And kudos to Mr Bachchan for that!
The first trailer of The Great Gatsby, a movie that's slated to release on May 10, 2013 takes us into the glittering world where money shines with all its might…and how!
For all those who are wondering about what our desi Shahenshah is exactly doing in this promo, go ahead and take a look peeps. And yeah, don't forget to tell us what's your take on it. Enjoy!