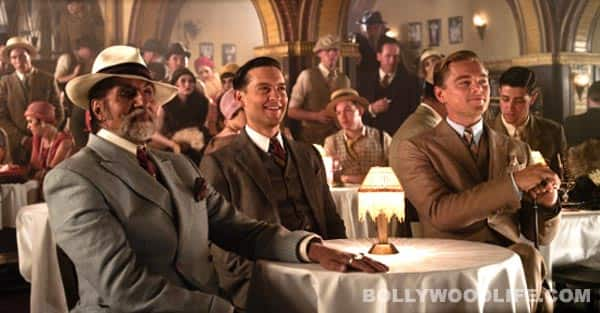 Watch the trailer of Baz Luhrman's Leonardo DiCaprio-Tobey Maguire-starrer
An adaptation of F Scott Fitzgerald's acclaimed 1925 novel of the same name, The Great Gatsby caught our attention when we first heard that other than Leonardo Dicaprio, Tobey Maguire and many other Hollywood stalwarts, it also had our very own Amitabh Bachchan in it. A comment on the often irresponsible lifestyles of wealthy people, the trailer of Luhrman's Broadway-style film reminded us of Sanjay Leela Bhansali's Saawariya, thanks to the blue palette. Bachchan as Meyer Wolfsheim seems to have slipped into the skin of his character and we must say that we are highly impressed. Of course The Great Gatsby belongs to Leonardo and Tobey, but when Big B speaks in the trailer, he fully owns the scene. We are eagerly waiting to watch Big B's Hollywood outing in 3D when it releases this Christmas. Did you find the first look of The Great Gatsby impressive?
ALSO READ: Amitabh Bachchan ready for 'Sarkar 3′?
Why does everybody hate Ram Gopal Varma?