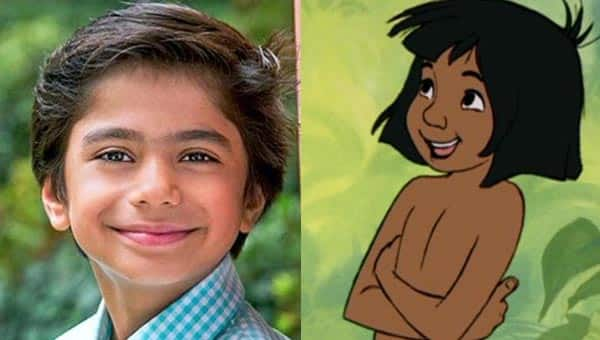 Disney is going to produce the venture and they found the perfect candidate to play the central character in this Indian origin kid
Neel Sethi, a cherubic Indian-American ten-year old, has been selected for the role of Mowgli in the upcoming screen adaptation of Rudyard Kipling's The Jungle Book. Neel was selected among thousands of other children who auditioned for the central role. "Casting is the most important element of any film and finding the right kid to play Mowgli was imperative. Neel has tremendous talent and charisma. There is a lot riding on his little shoulders and I'm confident he can handle it," said director Jon Favreau speaking to a leading daily.
If we recall nearly 75 years ago, Hollywood had come all the way to Mysore to discover Sabu Dastagir, a teenage son of a mahaut (elephant trainer), who went on play a series of Indian characters in western films including the most famous role of Mowgli in Zoltan Korda's version of The Jungle Book. However, this time over Hollywood didn't have to look that far, as Neel was found in New York City itself.
Grapevine has it that this film will be very different from any of the previous films produced by Disney as the film will be a combination of live-action and animation. Our khabroos inform us that Neel's character Mowgli will be the only actor who will be onscreen, while the rest of them will be animated characters. Ben Kingsley is expected to voice for Bagheera, the black panther, Idris Elba is set to play the man-eating tiger Sher Khan, and Scarlett Johansson is said to be in talks to voice-over for Kaa, the python. But, at the moment nothing is final. However, all eyes are presently focused on young Sethi, the only human actor in the movie.
"Neel embodies the heart, humor, and daring of the character," casting director Sarah Finn told on the Disney blog. She described him as "warm and accessible, yet also having an intelligence well beyond his years and impressing us all with his ability to hold his own in any situation. Even though he has no professional acting experience, his natural charisma and instincts jumped out at us."
The screen adaptation of The Jungle Book is all set to be released in 3D on October 9, 2015. That will make it almost 120 years since the time Bombay-born Kipling first published the collection of stories. We hope Neel Sethi goes ahead to become a big star not just in Hollywood, but across the globe, and makes India proud everywhere.